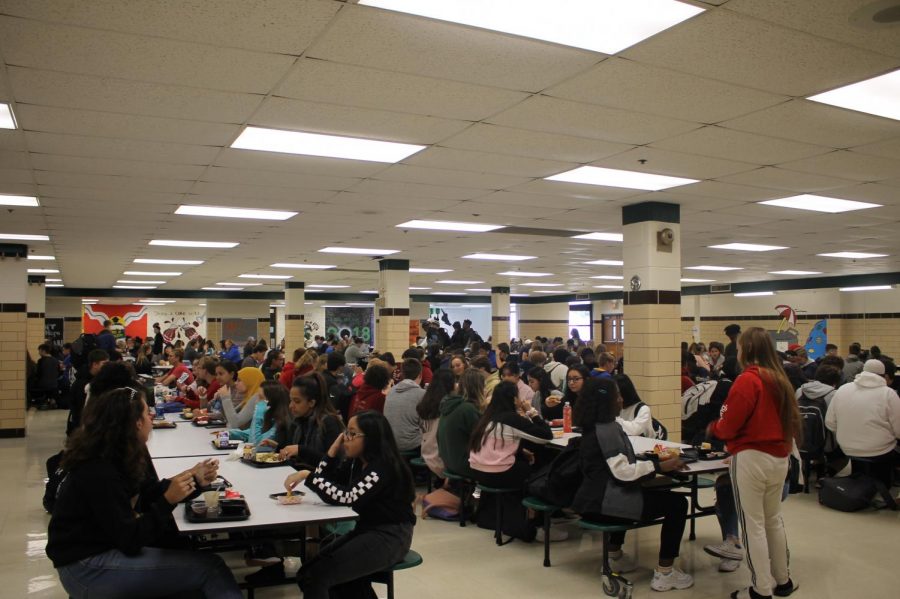 Raena Hunter Doty
For years students have debated whether Mehlville should offer open campus lunch. Open campus lunch would entail students to go out and get lunch from outside of school rather than having school lunch every day.
There are some pros and cons to open campus lunch, and the pros seem to outweigh the cons for many students.
Assistant principal Andy Ross isn't so sure though.
"The negatives outweigh the positives for me when we have people moving in and out of campus and on and off campus for something like that," Ross said.
To have off campus lunch it would take more time given than what we have and would not be open to all students.That would create chaos and would rule out the idea of open campus lunch completely.
But Ross is willing to have a conversation about a possible lunch change.
"I'm not opposed to it," Ross said.
Does this mean that in the future we may have open campus lunch?
Overall, the decision is not up to Ross, however, it is up to Head Principal Jason Landherr, Superintendent Dr. Chris Gaines and Assistant Superintendent Dr. Jeff Bresler.
"You would need a formal proposal and district will decide from there, and if the district approves, then it goes down to the building level," Landherr said.
This meaning if one were to make a proposal and did a superb job on it Mehlville could have open campus lunch in the future.
Students should have the option of open campus lunch. It would give students a little sense of freedom and set them up with the responsibility to help prepare them for future post-secondary plans. Students will have increased dining options both in college and when working.
Many students think this is a solid idea.
"I feel that open campus lunch should be allowed because not every student really likes the food at Mehlville," said Athena Allen, senior.
There are many places that aren't too far from Mehlville that students can easily travel to and from in a timely manner. Why not give them that time?
While it may take some planning, in the end, an open campus lunch option will benefit the school and the students.