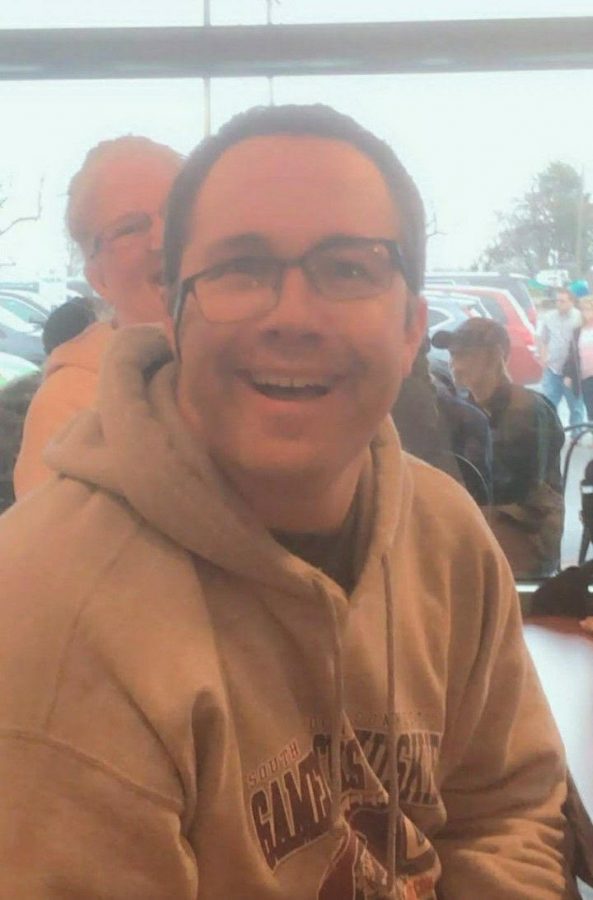 Nicholas Kremer once told me on a random day in band, that you have to be responsible for not only yourself in band but also your section. The band is one large family, and it's thanks to Kremer and Brown that we have this family.
Kremer has been at Mehlville High School for ten years, and in those years he's had to deal with a lot of not just high schoolers and everything that comes with them, but also middle schoolers. You see, for Kremer, it's all about the journey he gets to see students go through.
"I think that one of my many favorites is watching a student grow musically throughout their time in our program. Being able to see a senior play something knowing that you started them at the beginning of this journey and being there every step of the way is one of the greatest things about my job" Kremer said when asked about his favorite part of being a band instructor.
In the Mehlville District, band is not just something in Highschool, band really begins in the sixth grade. The minute a middle schooler begins the sixth grade they have the opportunity to join beginner band as a class in school every day, and eventually work their way to concert or symphonic band in the seventh and eighth grades.
From there, they can go if they choose, to join band in high school, whether it be marching, jazz, concert, or symphonic. Kremer has the privilege to start these kids on their journey, and the reward of seeing them as seniors, still playing their music.
While some may think he's crazy for spending his days wanting to spend time with angsty teenagers and try and teach them, Kremer was just like them once.
"I started band during the summer of my sixth-grade year. I really didn't start getting seriously interested in performing, studying, and playing until I was a Freshmen in high school."
Kremer was that middle schooler who worked his way to high school, he went through the band program in its entirety, and he went even further. After getting his bachelor's in Music Education and his master's in Music from Missouri State University in Springfield MO, Kremer wanted to teach kids just like how he himself was taught.
That is exactly what Kremer is now doing at Mehlville. The rest of the band and I are a product of his and Brown's dedication and willingness to turn young teens into young adults and play a little music too.