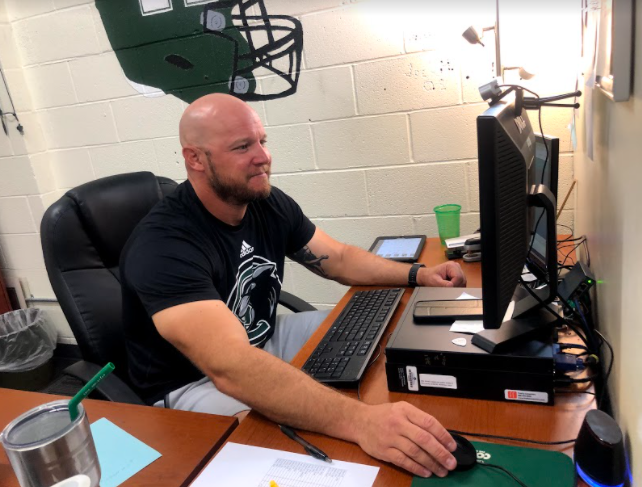 Adisa Jahic
The Covid-19 Pandemic has brought many changes to our society with one of them being that virtual learning has grown tremendously. Virtual learning has been used for years but during the peak of the pandemic, students were online more than ever before. 
In the Mehlville School District there were students who decided to do virtual learning all year, committing to one semester at a time through a program called [email protected] This program allows students to have a regular school schedule while still working with peers and teachers all through Google Meets and other online programs. 
Dr. Jason Landherr, head principal of Mehlville High School explained that virtual learning was offered prior to the pandemic although the way it was done is different than it is today and when the pandemic started.
 "They weren't live synchronous classes like we offer now, they were asynchronous classes were students just worked through the Edgenuity software," said Landherr. He also said how now virtual learning is more organized and marketed toward the [email protected] platform.
He also explained that last year between both Mehlville and Oakville high school students around 200 students were enrolled in [email protected] while this school year only about 50 high school students are in the program. The reason this number may have decreased is because of the challenges that may arise with the program including technology issues and finding the motivation to do classes. Despite the decrease in enrollment the Mehlville School District plans to continue to offer [email protected] for students in upcoming years.