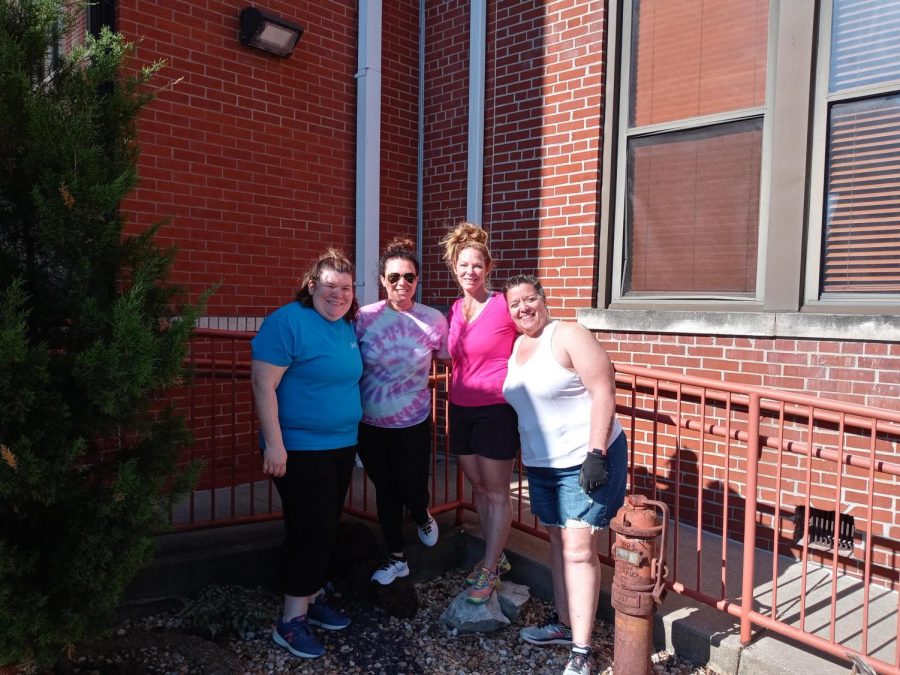 Melissa Tutterow
Domestic violence affects one in four women and one in seven men in their lifetime. Many times, survivors of domestic violence don't know where to turn to find support services and shelter from abusers. This is where the Violence Prevention Center of Southwestern Illinois (VPC) steps in to provide support, safety and sanctuary to those affected by domestic violence.
For more than 40 years, VPC has been committed to providing resources for survivors of domestic violence in the St. Clair, Monroe and Randolph counties in Illinois. Resources include a 24-hour crisis hotline, emergency shelter, counseling services, legal advocacy and rapid rehousing programs.
"Survivors of domestic violence can access specialized support all in one location instead of going from place to place and possibly being retraumatized by repeating their story over and over," said Melissa Tutterow, director of development.
The Center is the only agency in the area that offers services to survivors of domestic violence. With the help of local law enforcement, legal agencies and other community resources, the organization can support more than 1,600 individuals each year and help them transition into a life free of violence. One of their most widely used services is the 24-hour crisis hotline, which offers survivors immediate assistance from a trained domestic abuse advocate. The hotline is always available and can be accessed by calling (618) 235-0892.
Since the pandemic, victims of domestic abuse have been more at risk than ever. The Violence Prevention Center continuously works on strengthening current programs. The organization implemented new procedures including counseling sessions held via Zoom. In addition, the Shelter Shop requires masks for entry and the number of shoppers in the store is limited. The VPC has also taken to Amazon to create a wish list for donations to be directly shipped instead of dropped off in person.
"About 25% of our funding comes from private donations," Tutterow said. "Donations are critical to the work we do. They make sure the hotline is answered when a survivor calls for help; they make sure survivors have support when they are filling an order of protection; and they offer a survivor and their child a safe place to sleep when they are fleeing an abuser."
Donations can be given to the Center through the form of monetary payment or wish list items. Items are sent directly to the Shelter Shop, where survivors can shop free of charge for basic necessities. Volunteer opportunities are also available for individuals and groups. Businesses can plan a workday for their employees or individuals can volunteer their time in the Shelter Shop as a shelf stocker or donation sorter.
This story was originally published by the St. Louis Post-Dispatch. Linked here: https://www.stltoday.com/old-newsboys-day/news/providing-hope-for-those-affected-by-domestic-violence/article_b9a647ea-4896-11ec-8af3-3f04a4dc9478.html