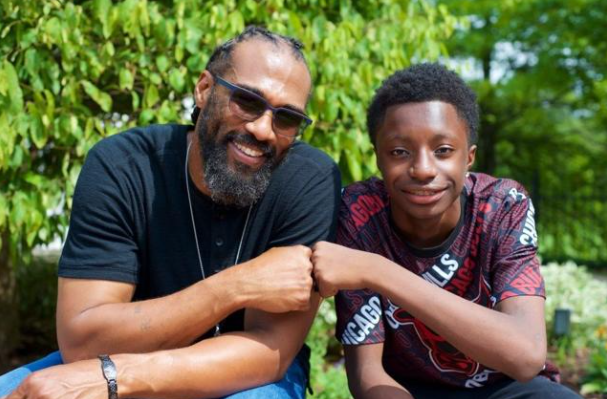 BBBSEMO
Big Brothers Big Sisters of Eastern Missouri (BBBSEMO) is a local organization that focuses on building relationships between local youth and adults within the community. The organization's vision is for young people to own their futures by becoming happy, independent adults who obtain a living- wage job by age 26.
It all started in 1914, when Juvenile Court Judge Thomas Henning Jr. brought the Big Brothers program to St. Louis. His inspiration started after seeing too many young boys in his courtroom daily. Since its founding, the organization has stayed true to Henning's vision and has made sure that young people have love, hope and opportunities in life.
Big Brothers offers different programs based on the specific needs of the youth. First, the organization connects one of the youth members with an adult mentor. The role of a mentor is to share personal experiences in life with the Little they are matched with. BBBSEMO matches youth and adults based on personalities and interests which makes the experience much more personal.
The organization also has Big Couples and Big Families. This entails a couple or family being matched with one of the Little Brothers (since boys make up most of the waiting list). Big Responders is another specialty program that BBBSEMO offers where firstr esponders and military personnel play a vital role in developing trusting relationships with the youth.
There are many ways the community can get involved and support BBBSEMO. Serving as a volunteer in any of the mentoring programs, making a financial contribution or participating in fundraising or community events are a few options. Battle at the Ballpark, a fundraiser and Rock Paper Scissors showdown, is a new event that will take place in June 2022.
Collaboration is a key component of Big Brothers. The nonprofit partners with more than 150 organizations to connect families with resources and support services. Working with these partners ensures families are enrolled in all assistance programs they're eligible for. During the pandemic last year, BBBSEMO realized the severity of certain needs for families and secured additional support from various funding partners.
"Despite the challenges we've had, we remained connected to our young people and families already enrolled in programs and supported families on our mentoring program waitlist," said Mark Halastik, senior manager of grants.
Many people have a special story that comes from being a part of Big Brothers Big Sisters and Randy Wilford's story is a great example. According to the organization's website, Wilford was 10 years old when Big Brothers introduced him to his mentor, Bill Smith (the longest-serving Big Brother at BBBSEMO). Today, Wilford is an adult mentor to his Little Brother Kiari and he often considers what Smith taught him to be a better mentor. "Big Brothers Big Sisters explained to me that Bigs are friends, mentors, helpmates, so to speak – and that's what Bill was for me," Wilford said.
This article was first posted on, https://www.stltoday.com/old-newsboys-day/news/local-organization-supports-children-in-a-big-way/article_176aff32-47f3-11ec-8fa8-ff6afa2f4823.html