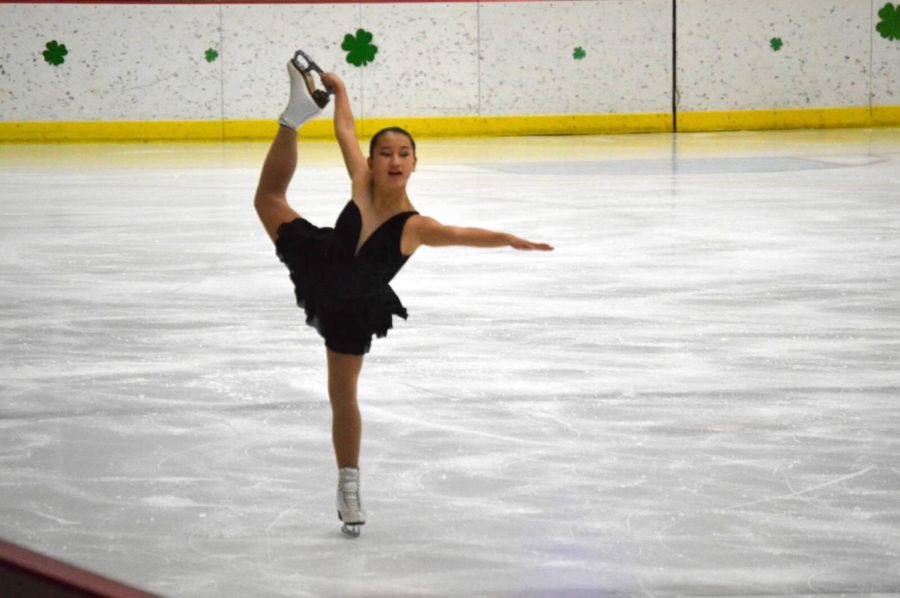 Patricia Langer
     What began many years ago as a family outing has snowballed into a passion for the sport. Amanda Langer is currently a freshman who has dedicated her time after school to skating.
    "I got into skating by just going to a public session with my cousins and then my mom put me into skating classes. I wasn't really into figure skating then when I was about eight I started on a synchronized skating team and then that got me more into it," said Langer.
    Langer reflects on her early days of skating, when she was just getting her start.
    "I first started when I was like three or four so I don't remember much but I do remember that it was really hard to get used to the feeling of standing on two thin blades on my feet."
    Langer looks up to famous figure skaters such as Michelle Kwan, a two-time Olympic medalist. For Langer however, the Olympics are out of the question.
    "People ask "Are you going to the Olympics?" If I was going to be in the Olympics I would already have to be homeschooled and be training in Colorado already. I couldn't really start training right now, unless I had a really good coach which would cost a lot of money. People think that when you're a figure skater that means that you're automatically going for the Olympics but I'm not really doing that," said Langer.
    Langer now practices up to 12 hours a week with her team, The Blade Brigade. She hopes to continue skating until her senior year. After that, her sights will be set on education.
    "At the moment I am not sure what I want to do in college but I do like the mathematics field so probably something with that," said Langer.
    Although she won't continue with figure skating as a career, Langer can see herself training other aspiring skaters in the future. As for now, she will continue on making the most her time skating.