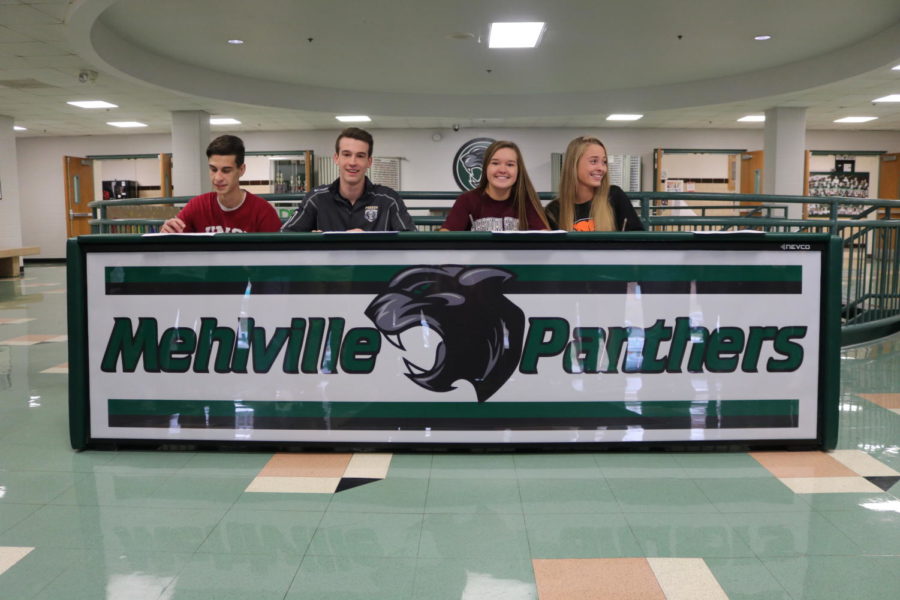 On Nov. 24, 2018, Mehlville High School had four athletes sign commitment papers to play varsity sports in college.
Michael Oldani, pitcher for Mehlville's baseball team, signed to continue his baseball career as a NCAA Division II athlete at the University of Missouri in St. Louis.
Ryan Lively, who plays on the varsity volleyball team, decided to play Division I volleyball at Purdue University.
Along with Oldani and Lively, Alyson Piskulic signed to play Divison I tennis at Missouri State University.
The fourth athlete to sign from Mehlville, Kiera Coleman, signed to continue her soccer career as a Divison III athlete at Greenville University.