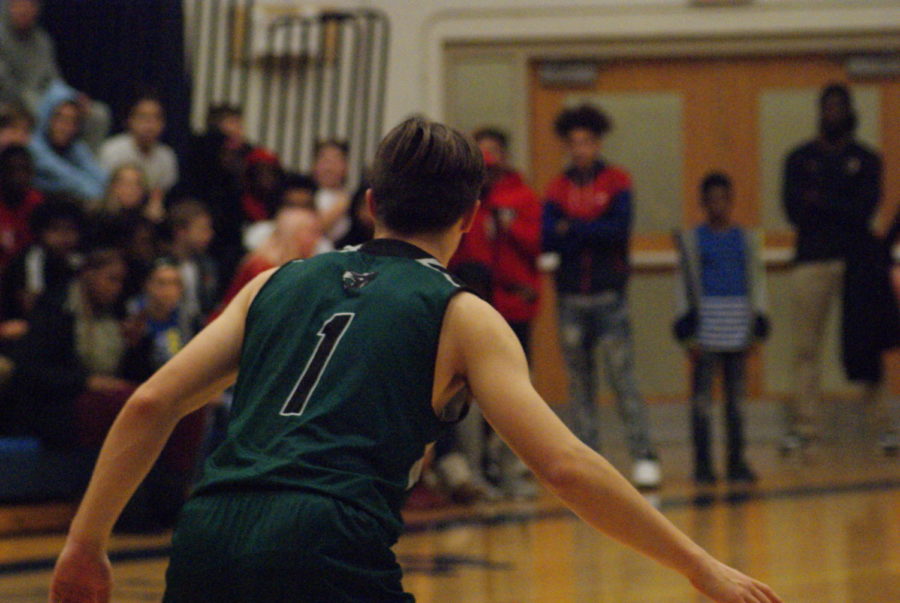 Nick Gastreich
Mehlville's boys basketball team looks to start this season off with a clean slate. With a team full of young players, head coach Andy Guethle believes this could be their year.
The team's starting lineup includes not only skill, but also good qualities to be a winning team according to Guethle.
"Our seniors [Carson Ulrich and Jai'ryn Pruitt] are obviously two of our good leaders," Guethle said. "They both have been on the team and in the system so they are good leaders."
Guethle also names juniors Dylan Branson, Davion Bradford and Lamontay Daughtery as individuals who are stepping up as leaders.
"Those five will do well this season along with King Waller," said Guethle. "They are good leaders to the young guys."
Ulrich has high hopes for his last year playing with the Mehlville Panthers.
"I think we are going to be pretty good," said Ulrich. "We got two new guys and we are going to come together as a team very well and have a lot of success."
With the big dreams of success this year, the team is putting in a lot of more work in practices.
"We are still trying to figure out where we are supposed to be offensively and defensively, but I am already seeing a lot of progress," said Guethle. "We will get there, but it will take a little bit of work, and we are excited for it. They are picking up on it and we are excited for when they catch up to the speed of things."
Players this season have developed a more positive outlook towards the season, and it shows during practices.
"We try to stay positive and not get down on each other," Ulrich said. "Also, the people with more experience help the other people on the team."
Considering the leadership, hard work and positivity, the Panthers hope to go further than ever before
"We talked about winning a state championship in the preseason," Guethle said. "We are trying to win every game at this point. We have a growth mindset right now, a mindset to beat yesterday and to just improve."
Ulrich agrees with Guethle on this subject matter.
"We want to get out of districts and hopefully get a chance to compete in state," Ulrich said.
Guethle has made an effort in motivating his players to take on bigger rolls and step up for the betterment of the team.
"I don't care if you think you are good or bad, to me that is irrelevant." Guethle said. "I just need guys who are trying to get better. If we can do that, the sky's the limit for us."
Coach Guethle believes the fans will have just as much fun watching the game.They plan to push the basketball up the court, get a lot of steals with the athleticism of the guys on the team. Along with that, the team has a few players who can dunk. Plus, there are a few shooters on the team. All around it will be an exciting game of basketball to watch.
"The fans should expect a lot of fast-paced, exciting basketball," Ulrich said.
The Panthers play at home on Dec. 18 against Hillsboro.