Top 10 R&B/Hip Hop Albums of 2018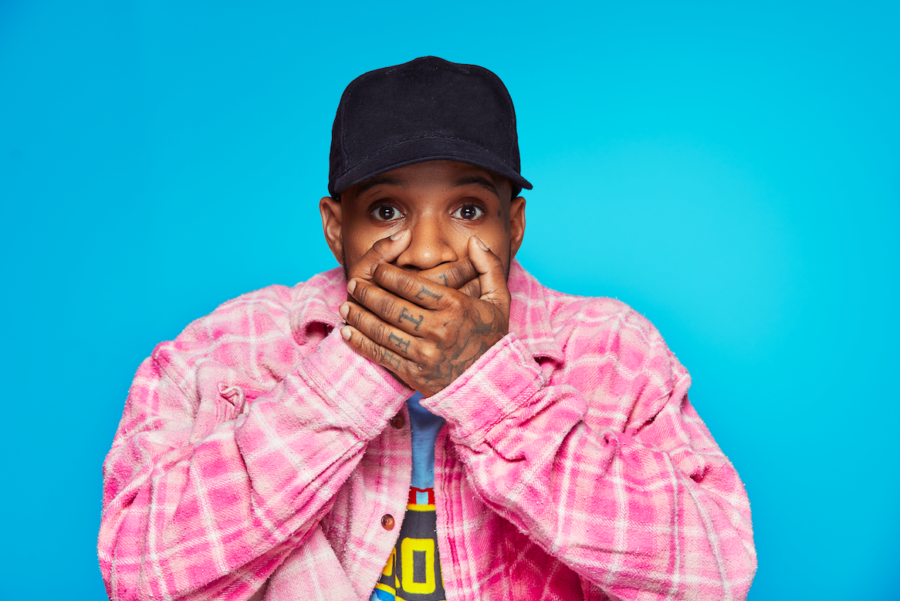 2018 was full of remarkable events within the music community. The albums released were notable, some being in the running for best of all time, and others ending careers or hype around an artist. These are my personal top 10 R&B and Hip Hop albums of 2018. This is purely my opinion, and much of my time was spent listening to and comparing all albums that had replay ability, or a lot of hype.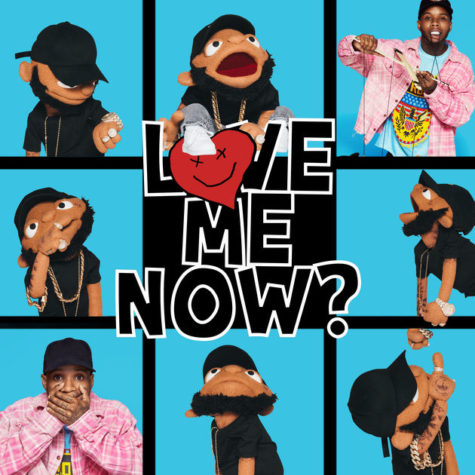 10. LoVE Me NOw? By Tory Lanez
Brampton born Daystar Peterson is arguably one of the best rappers to come out of Canada. 26 year old Peterson is radio and fan known as Tory Lanez. Lanez caught the end of 2018 hard with his release "LoVE Me NOw?". This album is packed with fun filled songs that will for certain make it onto everyone's summertime playlist. Lanez has delivered an album that is impossible to not dance and smile to, "LoVE Me NOw?" surrounds the listener with a feeling of joy that can only be explained while listening to the album. Though the happiness this album can bring to one is amazing, it is quite possibly the only thing this album has. Lacking subject matter, substance and even meaningful features makes "LoVE Me NOw?" feel forced. Lanez' producer could get more credit for this feeling of joy than Lanez' actual performance on any of the tracks. This album makes it to number 10 due to the fun spirited nature and astonishing production quality that shows Tory Lanez has made the most fun album of 2018, but with major help from producers.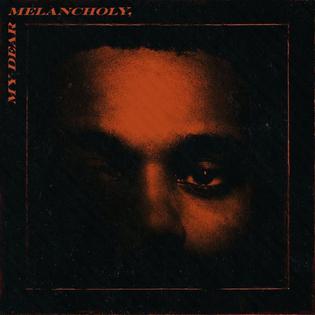 9.  My Dear Melancholy by The Weeknd
29 year old Abel Tesfaye never disappoints when it comes to ruthless, emotion filled R&B music. Abel, known through speakers as The Weeknd, brings, yet again, an amazing work of art. My Dear Melancholy has nearly everything a classic R&B album would need. A mixture of songs showcasing Tesfaye feeling emotionally distraught or broken, and songs highlighting the beauty of his partners and the love they give, makes this project absolutely amazing. Everyone has heard his chart topping "Call Out My Name", but must listen to this EP to hear the beauties of "Wasted Times" and "Hurt You". Although this EP is absolutely amazing front to back, it is just an EP, which hinders "My Dear Melancholy" and The Weeknd. This EP has to be mentioned when talking of 2018 albums, but falls so short when compared to his contemporaries releases due to the short track listing. This EP leaves The Weeknd fans wanting more, but with no follow up, or even rumors for a new project. "My Dear Melancholy" just plays as filler for Tesfaye to work on his next project, which is normal with artists, but when holding onto songs as great as the ones listed are, it just leaves a bad feeling towards the artist.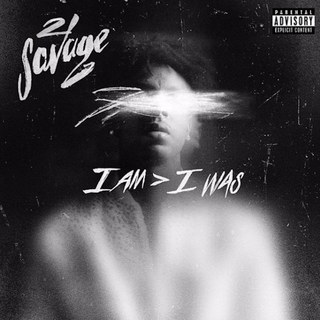 8. I Am>I Was by 21 Savage
Shéyaa Bin Abraham-Joseph, better known as 26 year old rapper 21 Savage, released some amazing content in 2018. 21 has released, arguably, the best "gangster rap" since the famous collective N.W.A. 21 has made his rough upbringing very clear, but does not use it as an excuse for crime, instead he makes statements. The opening song for "I Am>I Was" called "alot" is an amazing, versatile song that features rap legend J. Cole. "alot" is accompanied by a music video that emphasizes prior struggles within the African American community. This video perfectly executes this by showing many African Americans gathered around at a dinner table, in expensive suits, conversating and having fun. All while this happens, there are flashes into nearly every character's life showing their inner struggles. The song "alot" alone is enough to make a listener consider 21 Savage a creative artist. Other notable songs, more along the lines of pure "bangers" includes "gun smoke", "good day" and "monster". To finish the album, 21 wraps up emotionally, making a song titled "letter 2 my momma", quite literally being a written passage to his mother, highlighting what he did as a kid and apologizing for it all. The last track "4L" may not be surface level emotional, but when listening to the lyrics you can see that it is a highlight of 21's old life and how he won't escape it, thus he indulges in it. This album makes it in at number eight, due to being full of very forgettable, and annoying songs. His song "a&t" is the worst song I heard all 2018, and annoyed me nearly to the point of turning off the entire album.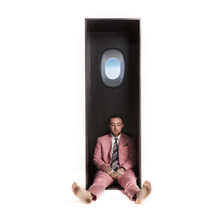 7. Swimming by Mac Miller
The late and great Malcolm McCormick, better known as Mac Miller, released "Swimming" in 2018, his most personal album of all time, and to some, a cry for help. Miller, being born in Pittsburgh, Pennsylvania, was always known for his chill persona and party rap music style, only ever being personal with fans on previous release "GO:OD AM". Even on "GO:OD AM" Miller seemed to be holding back something, and never delved deep into his addiction or depression. The "Swimming" billboard topping song "Self Care" is a deep dive into Miller's mindset on his addiction, accompanied by a very ominous music video, depicting Miller being buried alive and fighting his way out. "Self care, i'm treatin' me right, yea", a powerful lyric from "Self Care" showing that Miller sees his drug usage and addiction as treatment for his depression. The underlying dark tone of the album can be lost very easily though, as Miller uses beautiful and carefully chosen instrumentation to create a spiritual and calm feeling throughout the experience. A theory as to why he does such an amazing job with said instrumentation, is to convey how he feels when on the substance's he chose to give himself. Although this album is beautiful, it feels sluggish, never changing topics throughout, and loses all replay ability due to it feeling way too long for the subject matter. Miller died on September 7, 2018 due to a drug overdose.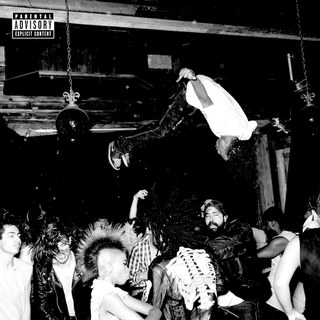 6. Die Lit by Playboi Carti
Jordan Carter is 22 years old, with an album that has sort of been made into an internet meme. Carter, better known as Playboi Carti, was born in current top artist grooming ground, Atlanta, Georgia. Playboi Carti hit the scene hard with "Magnolia", which peaked at number 28, and he has shown no signs of slowing down. With help from popular record label AWGE, ran by A$AP Mob, Carti has become the "mumble rap king". If searching for lyrical content, Carti is definitely not the place to look, but in an era of party rap, Carti shows the most talent, especially in his 2018 release "Die Lit". Although Carti falls into the "mumble rap" category, he still shows a wide range of surprising ability, although some may rely heavily on his producer. The top charting songs are "Shoota", "Love Hurts" and "R.I.P.", all songs that can be heard at your local party. My personal favorite, very overlooked song, is Lean 4 Real featuring Skepta. This song truly shows Carti's ability to ride a beat effortlessly and deliver catchy yet fun chorus'. What makes this album number six is the fun spirited nature of all the songs, and the way Carti chose to have the tracks produced. The reason "Die Lit" does not make it higher, is due to the constant repetitiveness within songs that really hurt the replayability, on top of the album being very lacking of substance. Even R.I.P. Fredo, possibly Carti's best opportunity to show emotion, lacks any substance.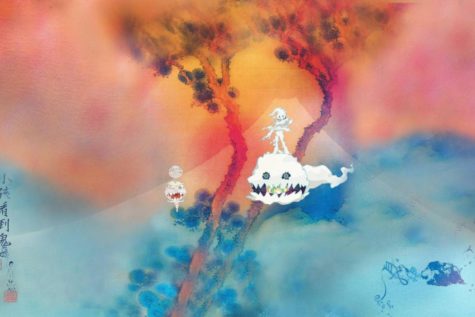 5.  Kids See Ghosts by Kanye West and Kid Cudi
Kanye West and Kid Cudi are arguably two of the most influential artists of all time, incorporating voice synths for the first time and popularizing the use of 808's, many can see how these two have inspired every song out currently in some way. Kanye West, born and raised in Chicago, Illinois, is known just as much for his political outbursts and his clothing brands, as he is for his music. Kanye is no stranger to saying whatever he wants, whenever he wants. Kid Cudi, born Scott Mescudi in Cleveland, Ohio, was the first popular hip hop artist to speak out publicly on his depression, drug abuse, and suicidal thoughts. Mescudi opened up the conversation to emotion, opening the gates for artists such as XXXTENTACION and Lil Peep. As a kid, I could only hope and dream these two would collaborate for an album, and now here it is."Kids See Ghosts" surrounds the listener in Kanye's exquisite production, led by Cudi's creative lyrics and unorthodox flow. This album is beautiful in every way, showcasing exactly why these two are some of the greatest artists to ever live. "Kids See Ghosts" was released June 8, 2018, with a beautifully artistic cover, showcasing what was to come. The only reason this album is not higher on this list, is due to the pure disappointment felt by all when they saw the album consisted of seven, ringtone length tracks. This album was built up to be everything, and falls short when only the length of an EP.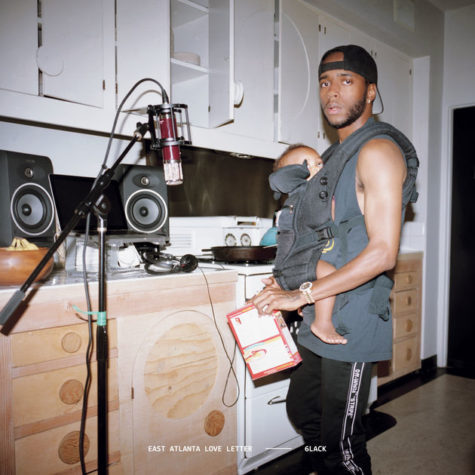 4.  East Atlanta Love Letter by 6lack
26 year old Ricardo Valentine, born in Baltimore, Maryland, emphasizes that his name may be written as 6lack but is pronounced "Black". 6lack released the best R&B album yet again in 2018. "Free 6lack" was by far the best R&B album of 2016, and the 2 year wait for "East Atlanta Love Letter" was definitely worth it. 6lack delivers a stellar album, using his voice to convey his emotions, and his delivery to convey the aggressiveness or sincerity of what he has to say. 6lack has always been amazing at making music that urges the listener to feel exactly how he does. "Pretty Little Fears" alone is a good enough song to showcase his talent, and how well he uses features, such as J. Cole on this project. Although this song showcases his talent well, so does this album, which is why 6lack lands so high on this list. "East Atlanta Love Letter" sounds as though it is one continuous track, which makes it amazing to listen to as an album, but as stand alone tracks, each song seems to fall short. Also, when listening, one may feel bored due to no change keeping the listener engaged. 6lack is an amazing artist, but seems to fall just a tad short when compared to peers, landing this album at fourth place.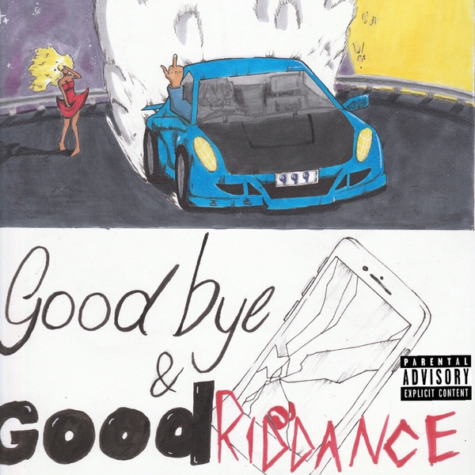 3.  Goodbye and Good Riddance by Juice Wrld
Jared Higgins, also known as Juice Wrld, is a 20-year old rapper born in musical powerhouse, Chicago, Illinois. Juice Wrld landed on everyone's playlists with his hit song "All Girls Are The Same", which had a great deal of assistance from Cole Bennett, a very popular music video editor. Juice only became more notorious afterwards, his song "Lucid Dreams" skyrocketed to number 9 on the Billboard Top 100. Juice released his debut album "Goodbye and Good Riddance" on May 23, 2018, showing so much emotion throughout every song. "You left me falling and landing inside my grave, I know that you want me dead.", one of the many lines in the album that show raw emotion and pain. The main fault of this album is the repetitiveness of many of the songs, and the heavy emphasis on drug usage and suicide, which is a big problem in today's society, glorification of these vices is what makes hip hop look bad. From the aggressive phone call "Intro", to the last song "I'll Be Fine", Juice Wrld successfully shows how someone going through heartbreak may feel, and how fame changes people in the long run.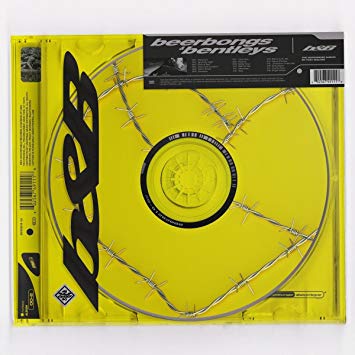 2.  Beerbongs and Bentleys by Post Malone
Austin Post finally delivered "Beerbongs and Bentleys" on April 27, 2018, after delaying the release from December 2017. Although this delay upset many, it was definitely worth the wait. Post Malone delivers his best album to date, showing nothing but versatility at its finest. Post is not new to the Billboard, and proves it once again, debuting at number 1 on the Billboard Top 100 chart, and breaking multiple records. This album has multiple chart toppers, notably "Psycho", "Better Now" and radio station's favorite "Rockstar". Post shows his aggressive side in songs such as "Over Now" and even his softer, heartbroken side in "Stay". This album is astonishing when played out of order. The only reason it didn't make number 1, is due to the array of forgettable songs. So many of the songs on there seem to never get played, and drags the album down as a whole, mostly sounding like remakes of the bigger songs on the album.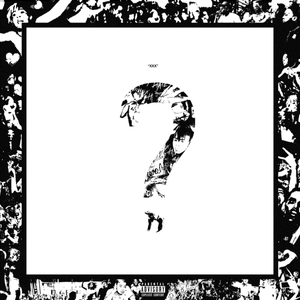 ? by XXXTENTACION
Jahseh Onfroy, better known as XXXTENTACION, was a 20 year old rapper born and raised in Broward County, Florida. X gained a lot of attention for his debut single "Look At Me", due to it's distorted and aggressive sound. Since the blow up of that song, X has been an influence to many upcoming rappers, notably Smokepurpp and Trippie Redd. This XXL Freshman Rapper released "?" March 16, 2018, which got to number 1 on the Billboard Top 100. "?" is a phenomenal album that is meant to pull a lot of emotions out of the listener, and does so very well. From the ominous introduction, to the light hearted "i don't even speak spanish lol", X shows a lot of versatility, and somehow blends it all together to make a beautiful album front to back, and even sideways. This album has been on repeat for me since the day of its release, and never gets boring. "?" takes the number one spot due to the versatility, emotion, rawness, and overall feelings received while listening.
About the Writer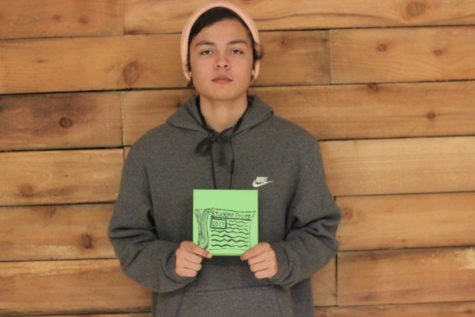 Angel Trogler, Opinion Editor
Angel Trogler is a senior and the Opinion Editor for Mehlville Media. Angel enjoys driving and working on cars, as well as keeping up with fashion trend....