St. Louis Cardinals Off season Review
Hang on for a minute...we're trying to find some more stories you might like.
  The Saint Louis Cardinals have been one of the main franchises in baseball since coming into the league in 1882. The Cardinals would make a name for themselves and win a total of 11 world series rings and 13 division titles. They also have 23 National League and American Association  Pennants all together. St. Louis have been a great city for baseball, but in the past few years they haven't been able to create a push to the playoffs. This is the first time the Cardinals haven't made the playoffs in four years since the 1996-2000 period.
    The Cardinals have made some moves to improve their team this offseason with the addition of Paul Goldschimdt via trade. Goldschmidt is a four time silver slugger and a two time gold glove winner and has also appeared in six all-star games. Goldschmidt has played for the Diamondbacks since coming into the league in 2009, when he was drafted in the 8th round. Goldschmidt made a name for himself with his stellar defense and his great power of his bat. Goldschmidt looks to help the Cardinals defensively as well because the Cardinals had trouble with third base last year, where they were left without a consistent third baseman.
    The Cardinals also made the move to add relief pitcher Andrew Miller, a ACLS MVP and also has been named AL reliever of the year in 2015 and he has appeared in the all-star game twice. Miller was drafted in the first round by the Detroit Tigers in 2006. He would go on to be with the Indians, Orioles, Marlins, Red Sox, and the Yankees. Miller will bring versatility out of the bullpen giving younger guys a chance to take a break instead of being overworked.
    The last two seasons the Cardinals have added some key pieces such as trading for Marcell Ozuna who will be fully healthy this year coming off of a shoulder surgery. Miles Mikolas was another key to last season posting a 2.83 earned run average.
    The cardinals have all the pieces to make it back to the playoffs. They have a young team and now a healthy Alex Reyes who is in the top 100 prospects. Reyes has a lot of promise but depends on how the Cardinals will utilize him in the future. The Cardinals bench has a lot of pieces coming off of their bench in Jose Martinez, Yairo Munoz, and Tyler O´Neill. The Cardinals drafted a third baseman who has potential to be an MVP in Nolan Gorman. Gorman is in the top 100 prospects as well and will be an exciting player to watch in the years to come.
    This offseason will be one to remember and I expect the Cardinals to work toward another division title and bring another World series trophy home to St. Louis.

About the Writer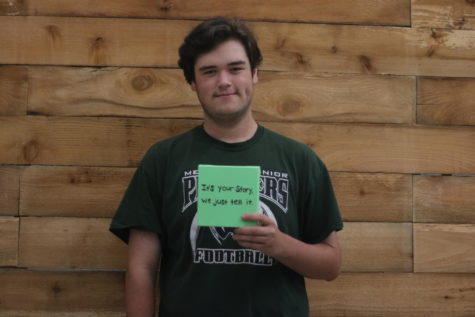 Chase Davis, reporter
Chase is a junior who plays baseball for Mehlville. He is a staff reporter and this is his first year taking journalism. What he wants to get out of journalism...