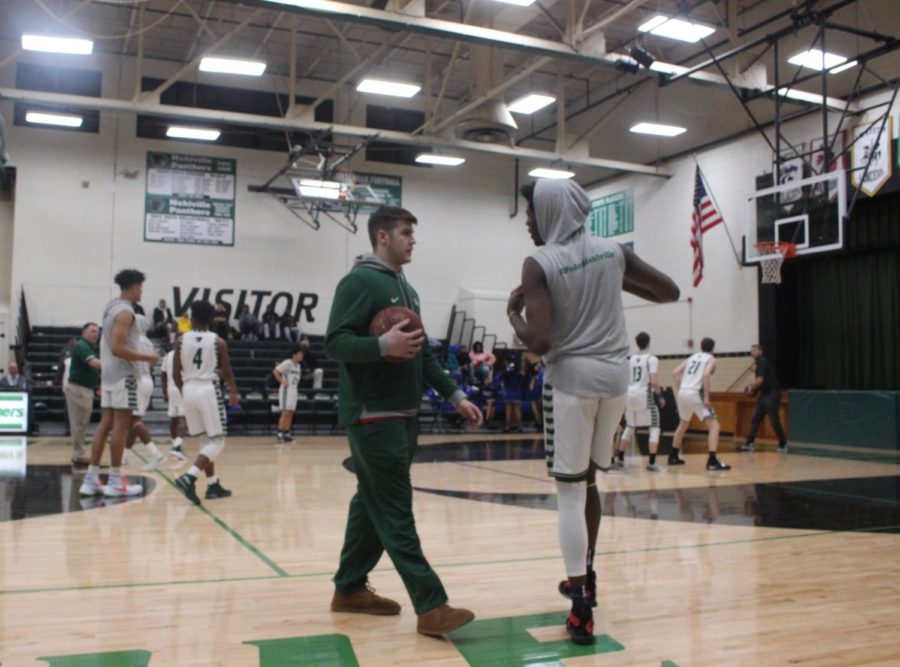 The boy's basketball team has a lot of new talent this year but has also experienced a lot of ups and downs. Despite the rough patches, they always find a way to bounce back.
King Waller
Junior King Waller has an unlucky history with injuries. Obtaining three stress fractures on his feet alone, and a broken ankle in just two years. He's spent a good chunk of time in some type of brace. Though he tends to get injured, one thing nobody can knock is his game-play.
As a Freshman, Waller came in and got a total of 362 points, more than any senior on the team. He's only gotten better, with 412 points his sophomore year. He was the leading scorer on the team for both his freshman and sophomore year.
After being out for about half the season, Waller is back. In his third game back, Waller led the team with 20 points. There is no questioning if Waller is a key player on the team. The rest of the season looks bright for King Waller.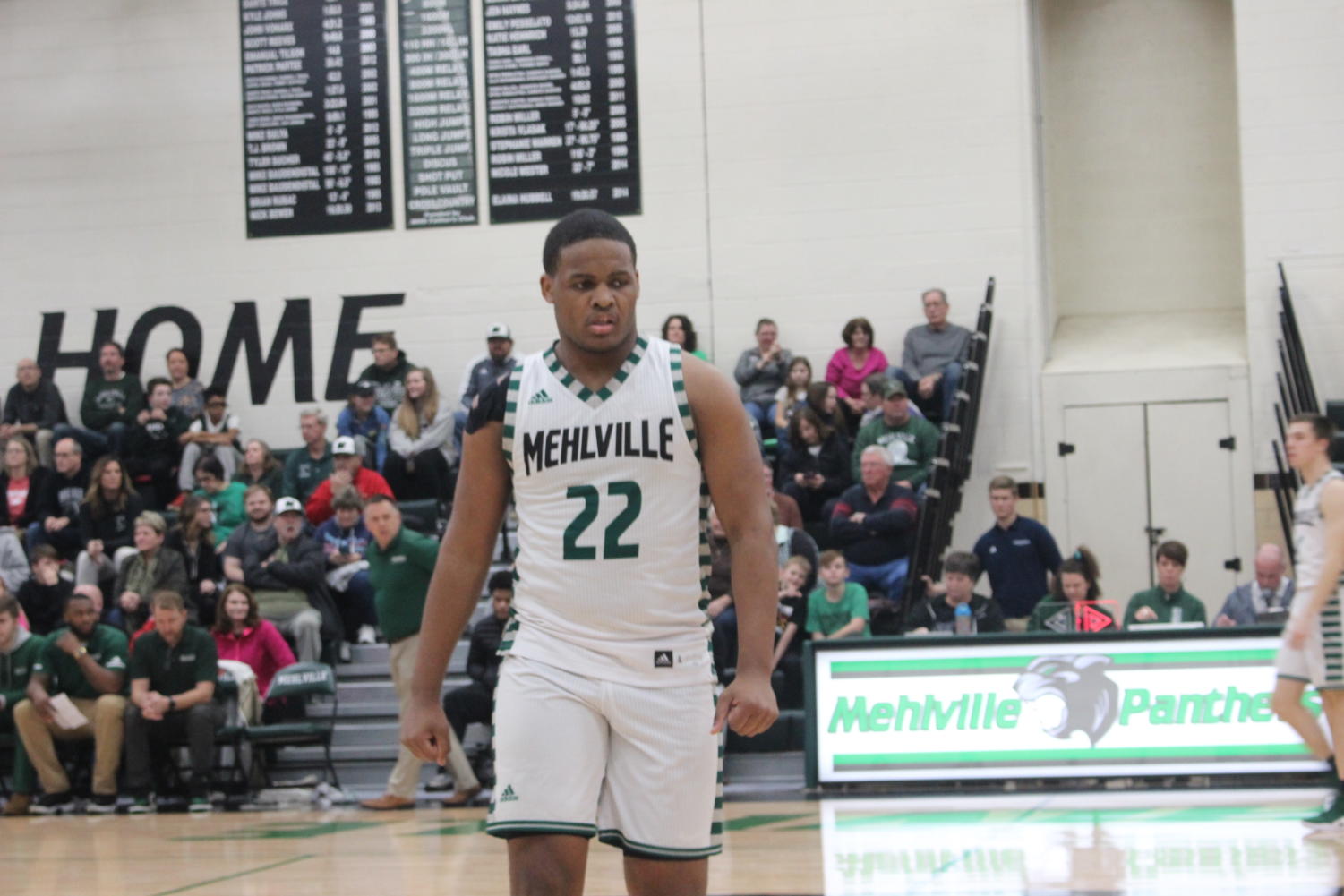 Dylan Branson
Dylan Branson is one of the leading scorers on the Varsity basketball team here at Mehlville averaging 17.6 points a game. He's managed to keep himself on STL High School Sports list of leading scorers in the St. Louis region from the start of his junior season. Half way through this season, Branson got a high ankle sprain. The swelling caused him to have a blood clot in his calf. After going through intense therapy and rehab he returned just in time to defeat Rockwood Summit, scoring 14 points.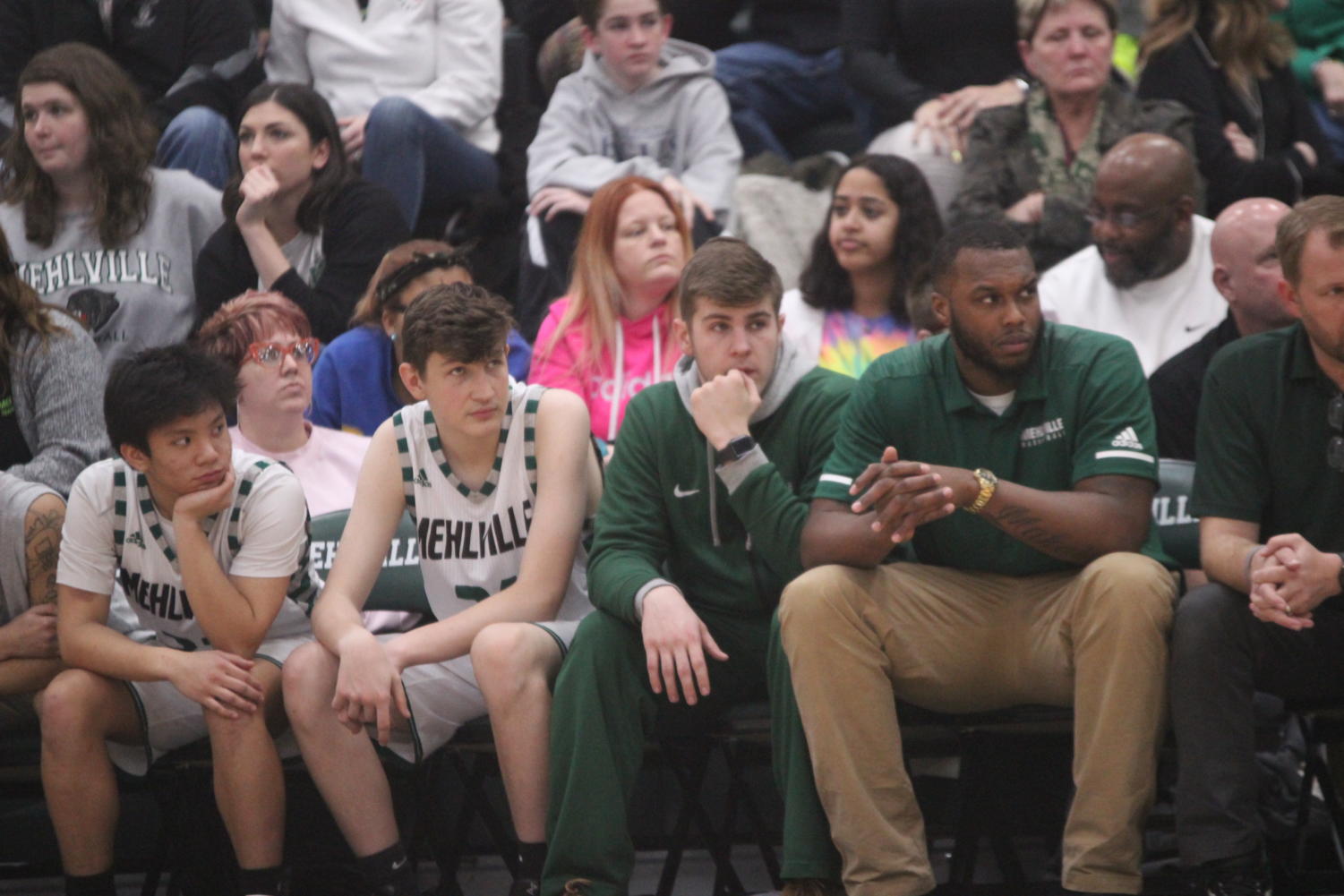 Carson Ulrich 
Senior Carson Ulrich was diagnosed with athlete's heart syndrome (athletic bradycardia) his freshman year. Athlete's heart is a rather common condition in people who exercise regularly. The heart is enlarged and the resting heart rate is lower than usual. Though it is not fatal and not considered to be dangerous, there are still symptoms that come along with it. Ulrich says his condition does not affect his game play at all.
Ulrich has passed out three out of four seasons in his high school career.
The first time he passed out was his freshman year. While getting a screen set, Ulrich collapsed to the ground. He says he doesn't remember passing out but he does remember what happened when he woke up.
"'I woke up and everybody was like 'Oh my god!' and I was like 'What? I'm ready to play let's go!'" He said. Ulrich was ready to play right away, this shows how Ulrich does not let his condition hold him back.