Lebronless Playoffs
8 finals appearances in a row. The finals won't be the same without King James in the mix. The Los Angeles Lakers and Lebron James have been extremely underwhelming this NBA season. With only a few games remaining in the regular season, the Lakers sit just below the eighth and final seed to make the playoffs. This will be the first season James has not made the playoffs since his second season in 2005.
The main problem with the Lakers is half the team doesn't care and the other half is pure garbage. The young pieces that the Lakers have built have been okay but not scoring or trying when needed. Brandon Ingram and Kyle Kuzma have been playing well but without any bench help their efforts mean little to nothing. Lonzo Ball is nowhere to be found and no one knows when he will return.
Everyone on the Lakers plays like they are the only person on the team. A couple of players a night will drop 20+ points and the rest will miss every shot they take and not try on defense. Reggie Bullock, who the Lakers traded for mid-season has been absolutely terrible. He is known for being a three and D player but has been shooting 38% from three which is pretty bad for a player known for shooting threes.
The whole team needs to be revamped to fit James' skillset. They need lots of three point shooters and defensive players. One superstar or two stars would be enough for James to do some serious damage in the league. L.A. has the pieces to trade for almost anyone they want. They have the potential to create a great team for James but it's all about execution on Magic Johnson's part as the President of Basketball Operations.
The Lakers and Lebron have agreed to a minutes restriction so it is official, James will not be in the NBA playoffs. The playoffs will be feeling different this year without the presence of one of the greatest players of all time. The East is wide open to win and the West does not have to plan for playoff Lebron.
The Lakers must make some big moves in free agency or they will have wasted James' final prime years. They should make a move for Anthony Davis or Klay Thompson. One of these two or both would be perfect matches for James. A premier shooter in Thompson and another superstar in Davis would help take the load off of James.  
The Lakers must take some risks and build the team James wants by next year or we may never see Lebron James hold up the championship trophy ever again.
About the Writer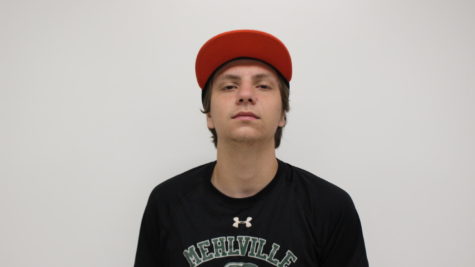 Gabe Keller, Editor-in-Chief
Gabe Keller is currently a senior. This is his third year in Mehlville Media. He enjoys writing and playing sports. Keller's favorite sports are football...