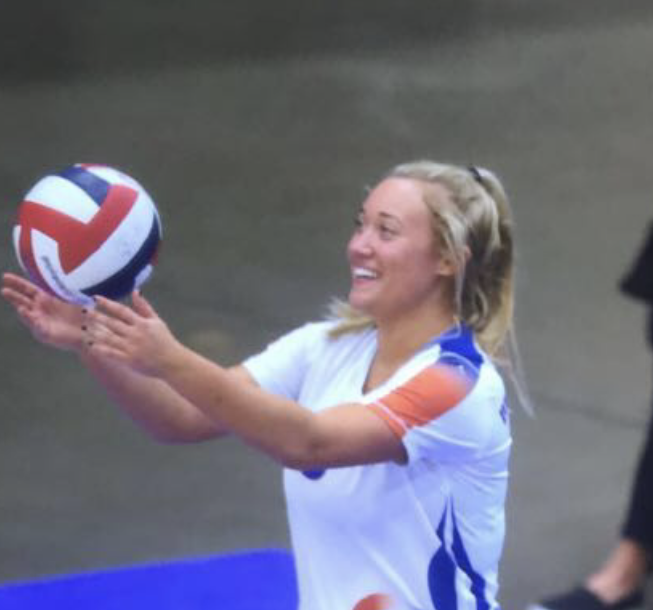 Height: 5'4″
Major: Nursing
Position: Libero and Defensive Specialist
Johnson has been playing volleyball for nine years now and has created a lot of memories in the sport. Those nine years of memories will continue now that she is going to continue her athletic career at Maryville University.
"I chose Maryville because of their nursing program which they are kind of known for, and I really liked the coaching staff there," Johnson said.
On the court, Johnson is the perfect teammate being a really vocal leader.
"I talk to my teammates a lot and I always try my hardest," Johnson said. "I hope in college I can get faster and stronger so I can be a better teammate."
Johnson has been playing on Mehlville's Varsity team for four years. Congrats to Anna Johnson on her success in the sport.
If you have committed to play a sport or activity in college, you can submit an idea for a story or you can email [email protected]