Cinderella Blues
 January third 2019. The Saint Louis Blues were dead last in the NHL with a record of 15-18-4.
    Our star goalie, Jordan Binnington was in the minor league and hoping for a call up. From minor leaguer to one of the best goalies in the league, a rookie with a .932 save percentage.
    After that call up, the rest is history. The Blues finished off the regular season 30-10-5 with an overall record of 45-28-9. The Blues made the playoffs and beat the Winnipeg Jets in six games, the Dallas Stars in seven and the San Jose Sharks in six games.
    Now the Saint Louis team is in the finals for the first time in 49 years. Coincidentally they play the Boston Bruins, the same team the Blues played all those 49 years ago.
    The Saint Louis Blues were created in 1967 in the expansion draft which expanded the league from 6 teams to 12 teams. Almost immediately the Blues made the finals from 1968 to 1970 and lost every time. The Blues are the oldest active team to never win a Stanley Cup. They hope to change that this year.
    Perhaps Oakville native Patrick Maroon will be one of the keys to our first championship. He graduated from Oakville High School in 2007 and went straight to the draft. He was drafted by the Philadelphia Flyers and now more than 13 years later he will help his hometown team win the Stanley Cup.
    This could be the Blues Cinderella year from being the worst team in the NHL to the champions of the league. Only time will tell. Maybe blast Gloria through your speakers as a little boost for our Saint Louis Blues.
About the Writer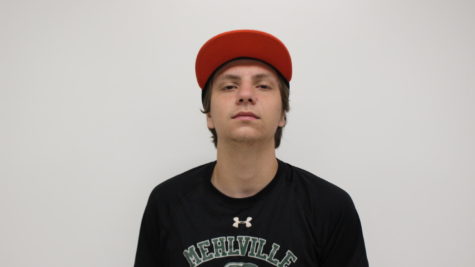 Gabe Keller, Editor-in-Chief
Gabe Keller is currently a senior. This is his third year in Mehlville Media. He enjoys writing and playing sports. Keller's favorite sports are football...