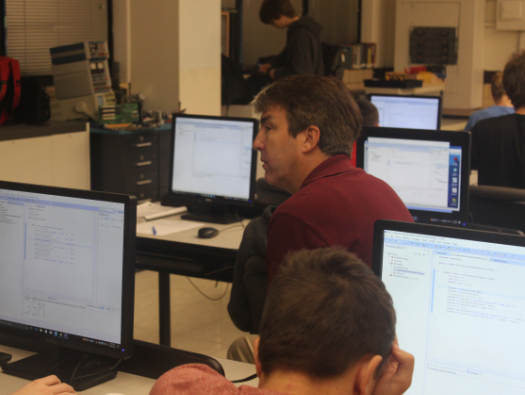 Leo's Seven Years at Mehlville
Leo McCandless, teacher at Mehlville High School for seven years talks about his experiences and how it all got started.
His better half and the people from his background first got him interested in teaching. Then, he volunteered to teach at a school and knew teaching was what he liked to do.
"I started off as a volunteer and realized I loved teaching and being around the students," said McCandless.
His favorite part about his job is interacting with all the different students. Teaching has a lot of perks and with that comes many stories from the students.
"There are too many stories to count. All of the kids have different personalities, it's hard to just choose one. Everyday at least one student will make me laugh," said McCandless.
McCandless's best memory is graduating with three degrees in electrical engineering, computer science, and accounting.
"I know, three strange combinations, right?" said McCandless.
McCandless does not want to retire until his other half does, and even after retirement he still wants to continue teaching at college. Teaching will always be a big part of his life.