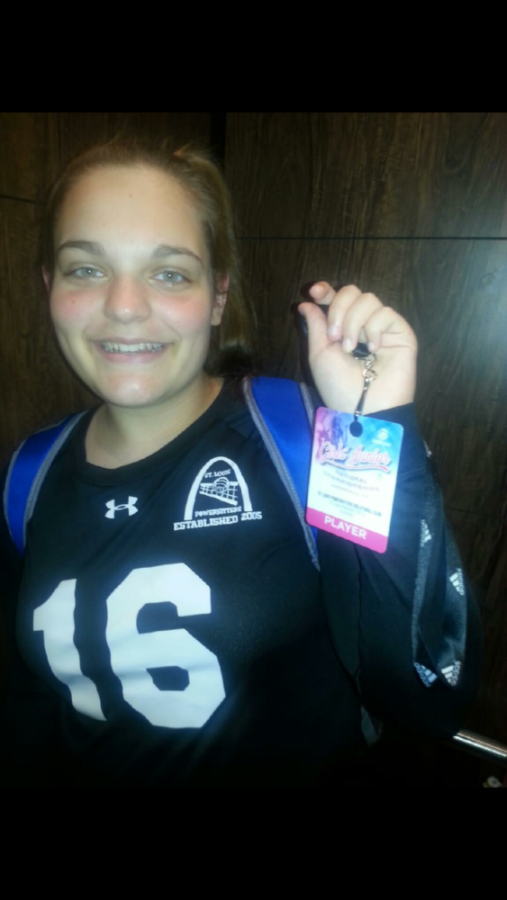 Beyond the Cover
Looking Deeper into the Life of Kayla Jarrett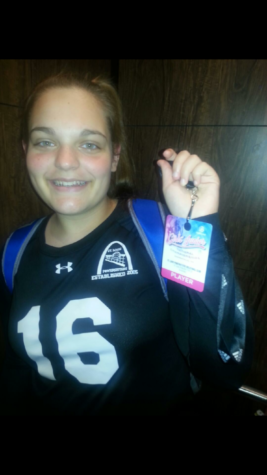 A motivated volleyball player, a lover of science and a caring older sibling – that is how one might describe sophomore Kayla Jarrett.
Jarrett is a typical student at Mehlville who has gone through hardships after losing her great grandma. Although rough times came her way, she  found happiness through her love for family, friends, science, and volleyball.
Jarrett grew up with two younger siblings, Ryan and Nathan, and being the oldest of a 10-year-old and 12-year-old, she´s leading the path for the younger ones in her family.
¨Well, there are times at home when we are really close and loving, we like to go and play outside,¨ said Jarrett,¨Then there are times where we can get mad at each other and fight but we always seem to make up. It´s just a sibling love.¨
Jarrett would be described as a family person. She is interactive with her family members, but just like every family there are tragedies and hardships.
Last year, Jarrett´s great grandmother, Verna Wilson, passed, causing some grief through her household.
¨I was fifteen when she passed,¨ Jarrett said. ¨She was almost 100, she died when she was ninety-nine years old. She was very nice, she would always give me money and candy. She liked to give candy to people who would help her. I remember going down to her retirement home in Florida for Halloween and we would dress up. I´d dress as a witch and ride around on the back of  her electric scooter through the haunted house that the retirement home made with decorations. It was rough when she passed because she was one of the only great grandparents I actually got to meet.¨
Though she has had hardships in her life, one activity that makes Jarrett happy is volleyball.
¨I started playing volleyball seven years ago,¨ Jarrett said, ¨It was one of the only sports I was actually good at and everyone just kept telling me to keep practicing, and I started to get better. I played as a freshman last year, but now I play club volleyball with my team, the Power Hitters, where I play outside hitter. ¨
¨Volleyball is something that is very meaningful to me,¨ Jarrett said. ¨Sometimes when I'm having a bad day or something is going right I´ll start talking to myself. I´ll tell myself ´you can do this. You got this and I´ll keep pushing.¨
Along with volleyball, Jarrett is also a part of the Science Club
¨I really enjoy science and find it interesting, so I decided to join Science Club. We do a lot of fun activities such as tie dying t-shirts and carving pumpkins and other fun crafts.¨
Jarrett plans on going to college, with help from the A+ program she is on track. She wishes to attend UMSL.