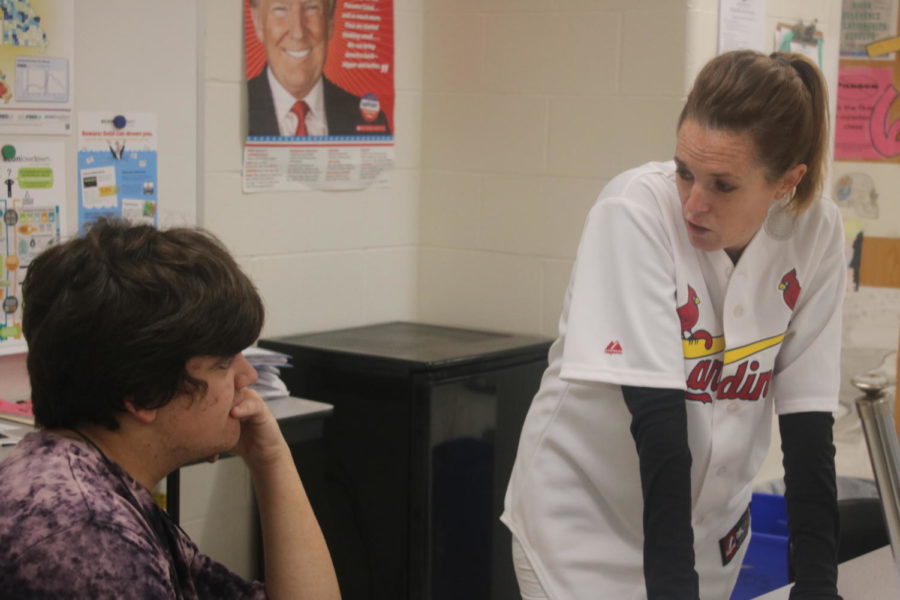 Committing to a Career
Kristen Dodd is currently a social studies teacher at Mehlville High School. She teaches AP Psychology and AP Government and Politics.
However, Dodd hadn't always known that she wanted to be a teacher, and remained undecided about her future career while in college.
"When I was back in college, I did probably what most students do and I just bounced around," said Dodd.
Despite the initial uncertainty, she eventually decided to pursue teaching.
"The teaching thing just kind of hit a nerve. I liked social studies, and I went with it. I liked being around kids and thought I could do something worthwhile," said Dodd.
Following her graduation, Dodd got a start in teaching the subjects she has now come to love.
"When you become a teacher, sometimes you don't get to choose the classes that you teach. I fell into government, and I used to teach U.S. history. Psychology was an option for me one year and I've stuck with the government and psychology since then. For years because those were the classes I was given, I generated an interest but I would say definitely now I have a strong interest in both of those subjects," said Dodd.
Now, Dodd is happy with the topics she teaches.
"I couldn't think of wanting to or having to teach other topics. Psychology and government are everywhere. It's in your life!"