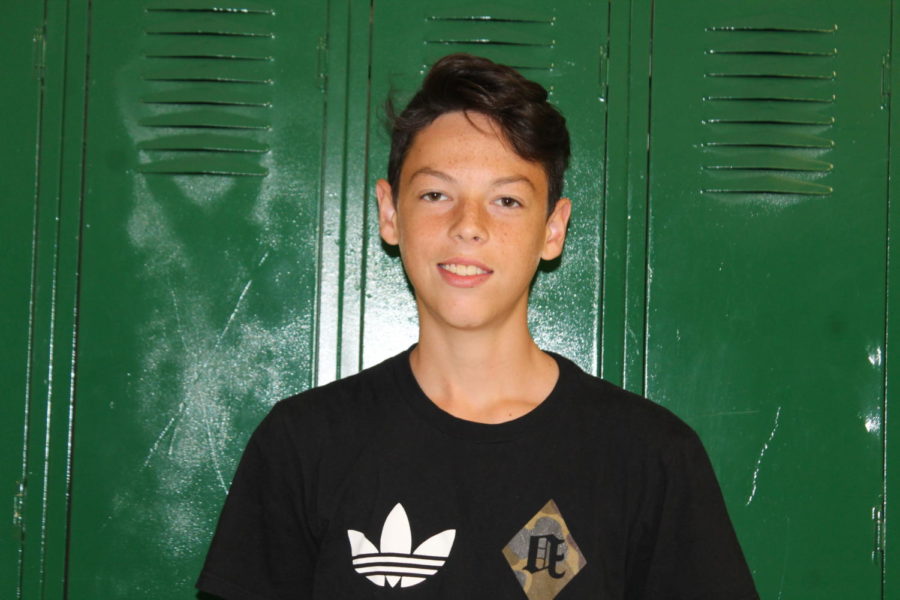 Fightin' Driton
Driton Hajdari is a freshman at Mehlville High School. Students may also know him as Tony, which is what he usually goes by.
Driton plays soccer at Mehlville on the freshman team. He plans on trying out for the next three years and hopes to make it to varsity eventually. He would also like to play professional soccer after high school if he would be given the opportunity. He typically plays midfield but will occasionally play forward. He's been playing soccer for a decent chunk of his life and he really likes it.
"I have been playing soccer since I was a little kid honestly. I've been playing since I was five or six and it always brought me joy," said Hajdari
Hajdari said he hasn't had to deal with too many hardships, but when he does, here is his approach.
"I don't look at things as difficult, I mainly pick the easiest decisions," said Hajdari.
After having said that, he says that the hardest thing he has had to do is picking sides when his friends are fighting.
His goals are to be successful with grades and sports.
In five years, he hopes to be in college. And ten years from now, he wants to either be a lawyer or a doctor.
"I don't really have a specific college in mind but I'll probably go to a university," said Hajdari.