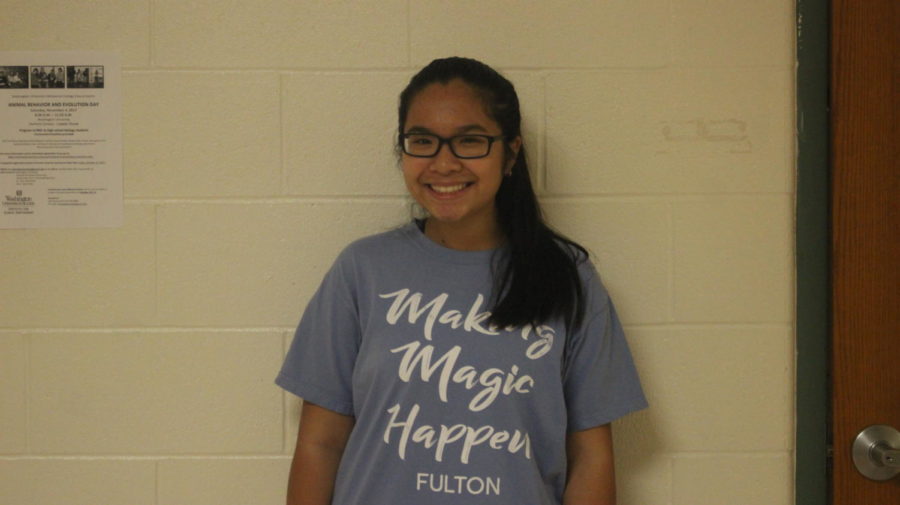 Photo by Kayla Saller
Finding Her Balance
    Emily Tran faces possibly one of the most difficult obstacles a teen can face during her high school career: language barriers.
    Freshman Emily Tran is the proud daughter of a woman who immigrated to America from Vietnam. Tran feels driven knowing her mother went through many difficulties moving to America and managed to be successful.
    "My mom inspires me most because she had a hard childhood and everything, and I know coming to America was big for her. She works really hard and that just pushes me to work even harder to make her proud," said Tran.
    Tran knows Vietnamese and English, so she often finds herself translating things for her parents. It isn't always easy, though. While she is fluent in both, there are still some English phrases that Tran finds difficult to clearly communicate in Vietnamese to her parents.
    While the task is difficult, she tries her best to help her parents out. Tran is also proud of how hard she tries in school and how she's managed to balance her time. Her parents own their own business, therefore she steps up to help take care of her sister. On top of school and her family life, Tran also started playing golf this year.
    "Emily Tran is an extremely determined golfer that is always smiling and bringing smiles to others," Alyssa Stock, girl's golf coach, said.
    After high school, Tran would like to pursue a medical degree at University of Missouri-Kansas City. She's unsure of what field she'd like to specialize in.