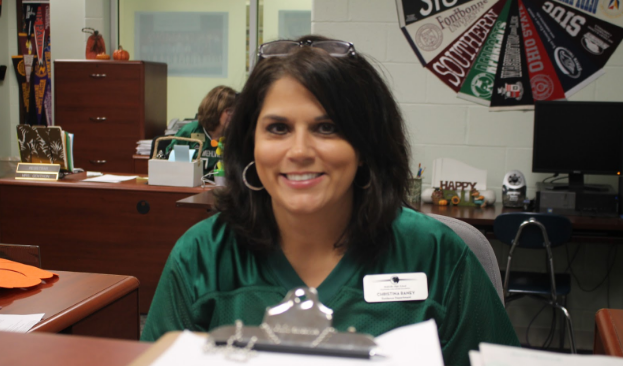 Photo by Hannah McClure
Positivity in the Counseling Center
When you enter the counseling center, you will be greeted by Ms. Raney with a positive attitude and a smile.
When asked why she chose her job, she expressed her love for working around students and said when she saw the opening for her position, she thought it would be perfect. It's obvious to most people that she enjoys her job because she is always very cheerful and kind to students.
Outside of her job, she loves watching baseball. Her favorite team is the St. Louis Cardinals. She also enjoys cleaning.
The hardest thing she has ever had to do was send her daughter off to college. "We are really close, but everything ended up working out and things are fine now" she said.