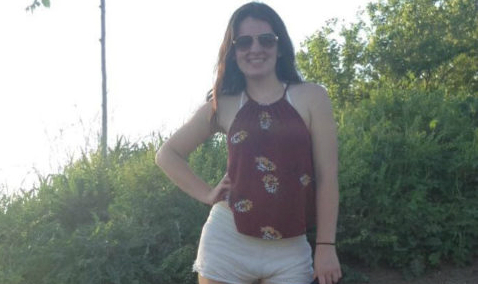 Photo by Photo courtesy of Hanna Loeffler
Hanna Can
Junior Hanna Loeffler is a determined, driven individual who finds inspiration wherever she can, and is eager and driven to start her career in the future.
    Loeffler is excited for her future in the medical field, specifically in the track of nursing. Like most of us, however, she can sometimes have trouble balancing the social and educational aspects of her life. But she finds the inspiration she needs to carry on in her boyfriend.
    "The thing that really drives me to keep going with all of these things, is my boyfriend, who constantly reminds me that all of this hard work will pay off one day."
    Loeffler is attending South Tech (a local technical school to prepare people for different technical fields of work), with the hope of eventually going into neonatal care. Neonatal care, for those who don't know, is medicine that pertains to newborn babies and infants. It applies to anything from research to intensive care.
    Her ability to build herself up through her support system is one that many of us often struggle to find. With the support of her friends and boyfriend, and the determination she truly possesses, Hanna can achieve her goals.