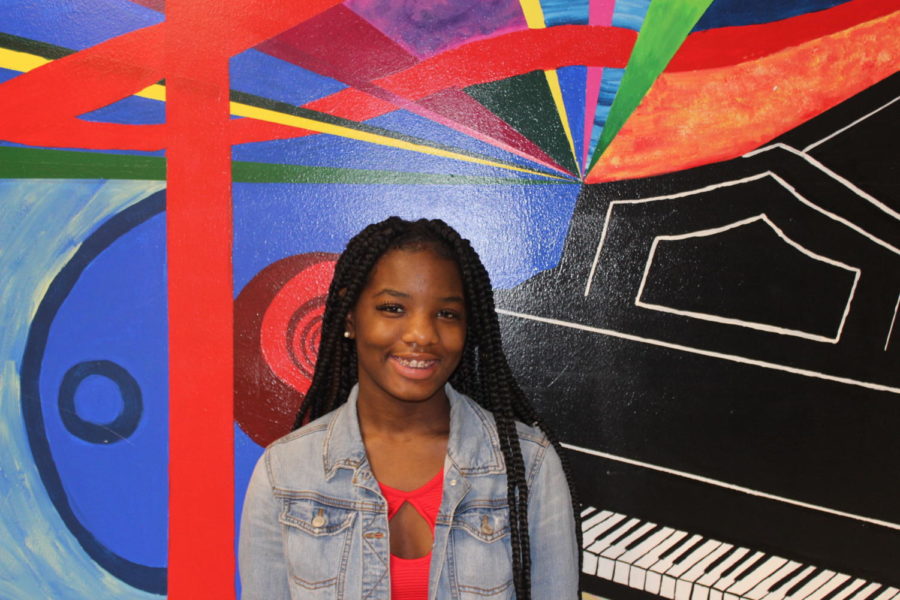 Photo by John Groves
Sophomore Shines on the Dance Floor
    "I dance because it makes me feel alive."
    You wouldn't know it by looking at her. She usually prefers to stay out of the spotlight when she's at school, but when India Baldwin laces up her dance shoes, she demands your attention.
    Baldwin dances at the Center for Visual and Performance Arts (CVPA) in St. Louis. Before coming to Mehlville this year, Baldwin attended CVPA with a emphasis on dancing- specifically jazz and hip-hop. Upon transferring to Mehlville, Baldwin had to put her dance career on hold, but she was determined to continue to do what she loved. She contacted her former dance teacher and started practicing again after school and on the weekends.
    When Baldwin was only five years old, she acquired a love for dancing. Baldwin's aunt was one of her biggest inspirations. Often in her early childhood, she would watch her aunt, a dancer for the Center of Creative Arts here in St. Louis. Baldwin attended many of her aunt's practices, eventually leading to her participation in some of the dances. From that moment on, she knew dancing would become her passion in life.
    "I want to try to make it in the dance world," said Baldwin. This drive was cemented after her first big performance at CVPA for a Christmas special. She has continued her career to this day and she doesn't plan on stopping after high school.
    "I want to go to Juilliard," stated Baldwin. As one of the finest art schools in the nation, Juilliard would certainly be a great step toward a professional dance career.