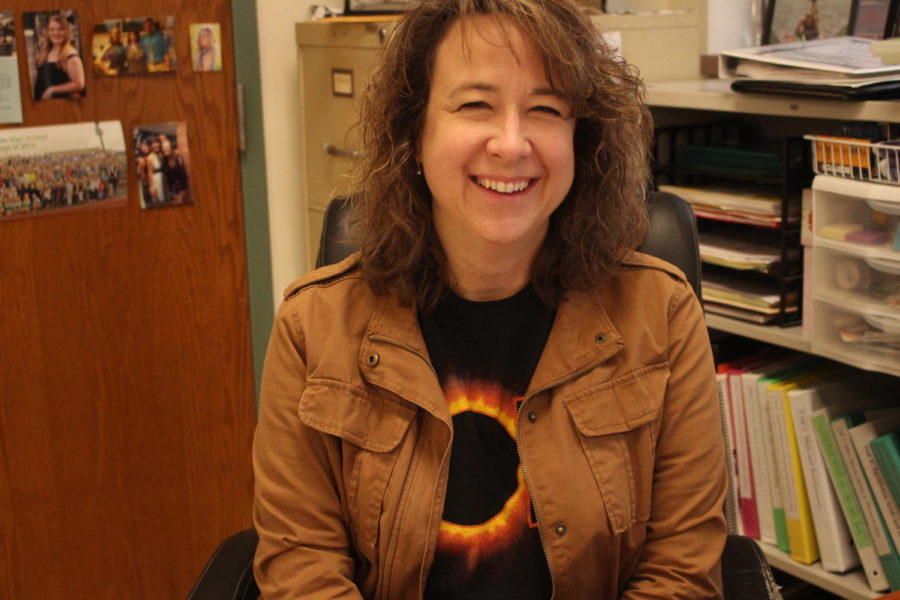 Teacher, Mother, Renovator.
     Deanne Drew is a Honors Chemistry and Forensics teacher at Mehlville High School. She currently lives on 5 acres in House Springs with her husband, Dan. She has two children; one in her senior year of nursing school, the other in the 2nd semester of her freshman year of college. When they're not at school, they live with their parents.
    The family (including Drew's parents and her brother's family) owns 200 acres in Steelville, Missouri, as a 'weekend/summer getaway'. The property contains a very old house with only one bathroom for four families. This quickly became a hassle and began to cause nightly chaos.
    "When it came time for everyone to take their showers, it would just take forever." Drew said.
    This gave Drew an idea.
    "My husband and I purchased this very dilapidated double-wide mobile home and decided to give it a try." Drew said.
    When first purchased, the 20 year old mobile home priced $19,000. It's 1,700 square feet in total with three bedrooms and two bathrooms. Drew estimates an overall cost of $40,000 once it's finished this summer. Once it's completed, it will remain in Steelville.
     "This renovation is for the family. As the family grows, it'll be a summer house for them, their spouses, and our future grandchildren."