Fresh Start to the Season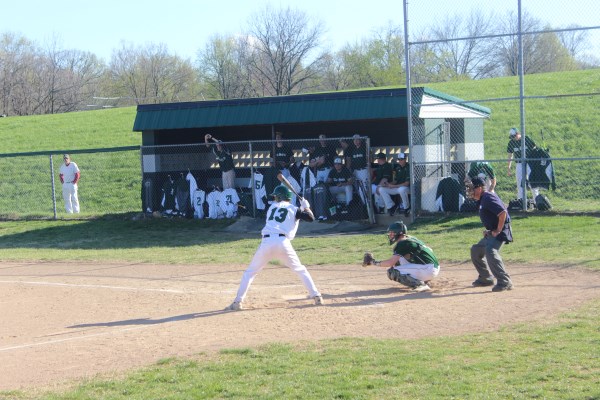 Hang on for a minute...we're trying to find some more stories you might like.
    After the first eight games of the season the Varsity Baseball team record currently stands at 3-5. Following a 2014-2015 season where the Panthers lost their first nine games before picking up a win, this year is an improvement.
    The Panthers picked up a pair of their three wins over spring break, defeating Hazelwood West and Vianney. Their other win came against Hancock, a game in which they dominated the whole way, winning 12-1.
    Much of the team's success is due to the players chemistry with each other. Junior Center Fielder Chase Matzen feels that this connection is helping the team for the better.
    "It's early in the season and we are still working out the kinks in our team," said Matzen. "But we are coming together and working hard for hopefully a good season."
    Working hard and having good chemistry is essential for success when it comes to team play. Senior Catcher Nick Wagganer believes that this years team has those key components.
    "This years team has a lot of talent and experience," said Wagganer. "But with that everyone also seems to get along really well so it makes the team chemistry a lot better."
    Although it is still early in the season, the push for a successful year is already in full swing. The three wins have been shining moments for the team, but they still haven't lost their focus.
    "I think we have the potential to become a great team, but we just have to work for it," said Matzen.
    Working to become a great team will ultimately help the Panthers when district play comes around. District playoffs follow after the end of the regular season and it's when the win or go home games start to begin. No matter a team's regular season success, losing in districts is always heartbreaking.
    "The games that truly matter in the season are districts and I hope to win as many games as possible," said Matzen.
    The Panthers next game will be played at Marquette on Thursday April 7th, at 4:15 pm.