Artists Find the Path to Beauty
Hang on for a minute...we're trying to find some more stories you might like.
by Alma Coralic; Business Manager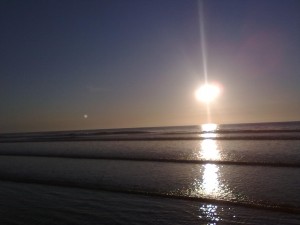 Inspiration refers to an unconscious burst of creativity in a literary, musical or other artistic endeavor. Literally, the word means, "breathed upon," and it has its origins in both Hellenism and Hebraism.
In Greek thought, inspiration means that the poet or artist would go into ecstacy– the divine frenzy or poetic madness. He or she would be transported beyond their own mind and given the gods or goddesses own thoughts to embody.
Technique and performance are independent of inspiration, and therefore it is possible for the non-poet to be inspired and for a poet or painter's skill to be insufficient to the inspiration.
Seeing something beautiful and wanting to recreate it in a way that your talent allows. Many students feel that way. Seeing famous artist create art work inspires Belkisa Dautovic, senior.
"Wanting to recreate beautiful things, I always want to get more creative so I'm not afraid of trying new things," said Dautovic.
Nature is something that inspires all artists on a day-to-day basis. Wherever artists work, rest or play, there will always be nature around them and nature is going to influence in someway.
"Nature – everything has its natural flaws but that's what makes it [art] so beautiful," said Jasmina Mehanovic, senior.
Having the ability to draw, paint, and turn imagination into reality in a variety of media is an amazing gift. Artists are able to give out into the world what they visualize.
"My greatest inspiration is my family and doing a great job so students will enjoy my work," said Emina Catic, freshman.
If you're feeling inspired and have artwork, submit it to The Attic on mehlvillemedia.com or see Mr.Gulath in Room 314.