Mehlville Defeats Fox In Silent Night Game
A silent night that's not very silent. Expecting to hear nothing but the sound of coaches, players and the ball for the first ten points was not all that was heard.
The student section and the band was silent, but the family members, however, were not as Mehlville added up the points. Once the ten-point mark was made, the whole place erupted in cheers. 
The basket was made by King Waller with an assist from Davion Bradford. In the second period Mehlville was ahead by 20 points, with a score of 27-17 with 4:30 left on the clock. 
Within the first minute of the third period King Waller made a three pointer, bringing the score to 30-17. The crowd was loud and very excited, and the players on the bench were out of their seats and cheering.
The Panthers have a record of 18-3 for this season so far, hoping to continue with the winning streak.
"That would be the last Silent Night at Mehlville for me, Silent Night was actually my first game I ever played at Mehlville in sophomore year so it meant a lot to me," says Dylan Branson who is definitely making the best of the season. 
Mehlville ended the game with a whopping 72 points and Fox with 30 points. "I think that we could have been more aggressive and attacked more," says Max Roberts when being asked what could be done differently.
The game was overall exhilarating, the cheerleaders, majorettes, and the pantherettes all performed and all were amazing. If you have the opportunity to go to a basketball game this season, take the chance and have the time of your life. 
Leave a Comment
About the Contributor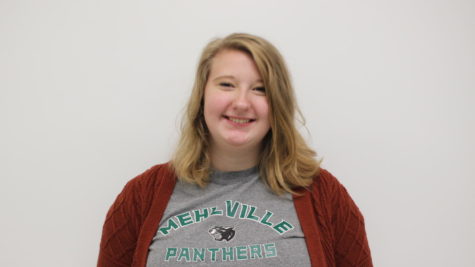 Mary Smolenski, reporter
Mary Smolenski is a senior. Smolenski hopes to pursue a psychology major in college. In her free time she likes to play with her nephews and hang out with...