Bushfires Spread Through Australia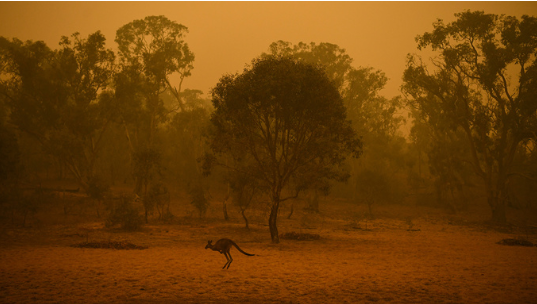 For the past few weeks, bushfires have been ravaging through Australia's wooded areas. The worst being in New South Wales (NSW) with 130 fires burning in bushes, mountain forests and national parks.
Most are started by natural causes like lighting strikes but according to the BBC, 24 people were charged for intentionally starting bushfires. 183 people were charged with "bushfire-related offenses" but only 24 were accused of actually contributing to the fire. The others were accused of not complying with wildfire guidelines, such as lighting a campfire.
Fire season is during the Australian summer months and dry, hot weather makes it easy for fires to spread. This season in particular is dangerous because Australia is experiencing a drought in combination with strong winds and a heatwave.
Although the fires have been in recent news for the past couple weeks, Australia has been battling this season's fires since November 2019. All six of Australia's states have battled fires but NSW was hit the hardest.
A total of 28 people have died due to these fires. According to CNN, 17.9 million acres have been burned and 1,588 homes have been destroyed due to these deadly fires. In early December, the air quality in Sydney was reported being 11 times above the hazardous level.
According to ecologists at the University of Sydney, they estimate half a billion of animals have been affected nationwide. A third of koalas have been killed in NSW and a third of their habitat is destroyed.
Koalas and some other species aren't in immediate danger of extinction because their species is spread out around the country. Other animals, however, could be wiped out entirely because of the lower population in the animal's niche habitat. This includes animals like the glossy black cockatoo or the Hastings River mouse. Experts won't have the total number of animals affected until the fires stop.
In early January, the state of Victoria declared a state of disaster and NSW declared a state of emergency, both receiving additional government resources. There are more than 2,000 firefighters working in NSW alone and the United States, Canada and New Zealand have sent additional firefighters.
The Australian government has sent military personnel and air force aircrafts to assist with evacuations, search and rescue and clean-up efforts. The government has also allocated billions of dollars in federal aid to help rebuild schools and hospitals. Prime Minister, Scott Morrison, said up to $4,200 would go to volunteer firefighters and things like extra pay and compensated leave would be granted to those fighting fires for more than 10 days.
Donations can be made to several organizations including the  Australian Red Cross, Salvation Army Australia, the NSW Rural Fire Service, and the St. Vincent de Paul Society Australia.
Donations can also be made to the following organizations assisting in wildlife rescue and treatment:  WIRES, the Port Macquarie Koala Hospital, and Currumbin Wildlife Hospital.
About the Writer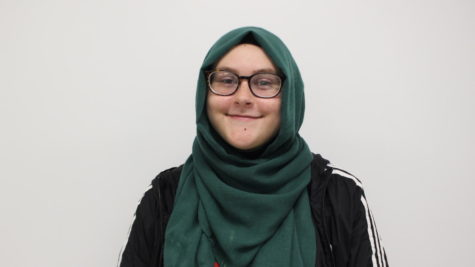 Samra Selimovic, Opinion Editor
Samra Selimovic is starting her second year as a junior in journalism. She is interested in reporting her opinions on current events and writing features...