Personalized Learning on the Rise for Students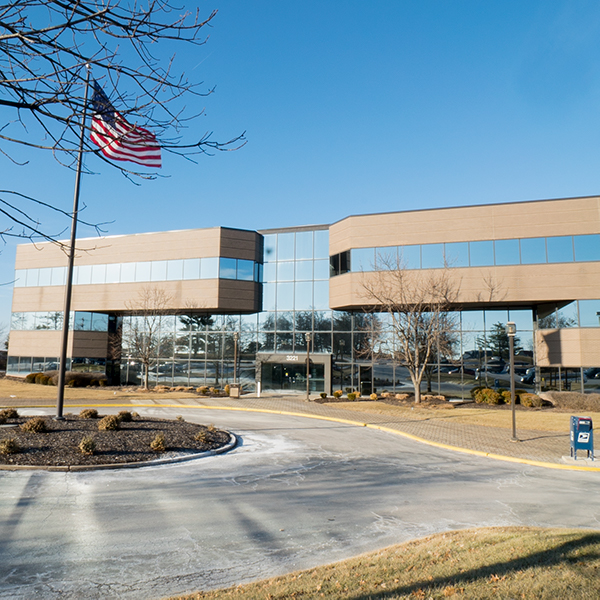 For years, many high schools have offered dual credit and Advanced Placement (AP) classes for students wanting to get a jump start on college, and Mehlville High School is no different.
And with an increase in college readiness, there has especially been an emphasis on new and different programs available to students. Personalized learning programs have started to become more common, and while mostly unknown, Mehlville offers several programs geared toward preparing students for post-secondary education.
"Since Dr. Chris Gaines has been superintendent, it has been his vision to give students more personalized learning opportunities," explained college and career counselor Elizabeth Neighbors. "He's kind of opened up the opportunities for more students to have access and that we advertise it now so students don't have to seek it out on their own."
One of the more common personalized programs students take is dual enrollment with one of the local colleges.
"Most of our students right now that are doing dual enrollment do that with the community college because it's just a good rate and it's close," said Neighbors.
Not to be confused with dual credit courses, dual enrollment is when a student is enrolled in both high school and some sort of college. Students will then either take classes at the campus or an online class with one of the professors whilst they continue their high school courses. 
While dual credit allows students to receive both a college and high school credit, dual enrollment can provide an actual college class atmosphere for students who choose to take classes at the campus.
"It's different because I go to school with quote-on-quote kids; they're not really kids but they're not adults yet," said Senior Jason Rohrbacker, who took English 101 and Calc II at the St. Louis Community College campus last semester. "So when you go to college and take those upper-level classes, those people are adults."
Another major difference that can be just as important, if not more, as the college atmosphere is the actual people students are learning from.
"Mr. Phoenix teaches AP Government, but he also teaches US History, so he's really a high school teacher doing college classes. But the teachers at the college are college professors," said Rohrbacker. 
Along with the dual enrollment program, another popular option at Mehlville is enrolling at South Technical High School, more commonly known as South Tech.
South Tech, which is partnered with Mehlville, offers as many as 26 different programs to students, including dental science, carpentry and automotive science. 
One of South Tech's major appeals is that they provide students not only with classroom learning but hands-on lessons and projects as well.
"You're applying what you learn right away, so whether you're computer programming or cooking, you're doing all those things in a lab situation," said Neighbors.
Since South Tech is a two-year program for students during Junior and Senior year, the registration process begins during Sophomore year.
"Once you've been approved, then I look at that and the counselors and I work that out into the student's schedule so they're half the day at that program and then the other half here," explained Neighbors. 
This means for Juniors, they'll attend South Tech in the morning and come back to Mehlville for their last two blocks. As for Seniors, they'll attend their first two blocks and then leave for South Tech after the second block ends.
It's important to note that because South Tech takes up half a student's day, they'll have to sacrifice all elective classes and only take the core classes required to graduate. 
One option that may not be as common as the others is the Early College Academy (ECA) program at St. Louis Community College.
This program aims to help students graduate from high school with both a high school diploma and an Associate's Degree. Registration for this also opens up to students during their Sophomore year.
This program is similar to dual enrollment in that a student will be enrolled at both a college and high school, but will become a full-time college student during junior and senior year.
A student will still take specific classes that match the high school requirements for graduation, but they'll still be at the college.
"A lot of our students with the dual credit classes earn almost as many credits as students who are getting their associates, it's just that they don't have that official Associates degree," Neighbors said. 
And despite having to attend a college full time, these high schoolers aren't limited from participating in extracurricular activities at their high school.
"They can come here and play sports in the afternoon and things like that but otherwise they're not here during the day," Neighbors said. 
While there are a plethora of opportunities for students to take advantage of, students still must show they're capable of filling out the applications and following through with their counselors in order to participate in these programs.
"There's a lot of steps in the process," Neighbors explained. "The counselors are here to assist you but you still have to be pretty self-driven because most of it's on you if you feel like you're mature enough to do that."
Not only that, but it's important to realize that these programs aren't necessarily for everyone, just like college. 
"It's not the best choice for everyone but it does give a lot of students an option that they didn't have before," said Neighbors.
Overall, Mehlville High School offers various forms of personalized learning programs students can utilize. While these kinds of programs are certainly not for everyone, it's still important to have them available for students wanting to get a jump start.
About the Writer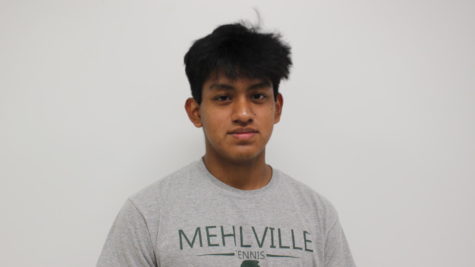 Kyle Becherer, News Editor
Kyle Becherer is a senior at Mehlville. This is his second year in Student Prints, and he likes to write features. In his free time, he plays soccer for...