Colleges Support Seniors Through The Pandemic
A new school year means a new set of responsibilities for every grade level. Specifically for seniors, this year means picking a college, writing an essay and taking standardized tests. The college application process looks a little different this year with the pandemic canceling many ACT tests and keeping kids at home for online school. However, colleges have simplified the process for the 2021 graduating class.
According to the National Association for College Admission Counseling, 1,450 US universities and colleges have gone test-optional for their admissions. This means that students will not be penalized for not including a score. Colleges will not need test scores to make their admission decisions this year. For a list of test-optional colleges, click here.
When not looking at standardized test scores, schools like Saint Louis University look at a plethora of other factors when analyzing students' applications.
"At SLU, we will take a closer look at the courses you have taken at your high school, and your success in those courses, so there will be a stronger focus on a student's transcript this year. On top of that, we recommend students to also submit 2 letters of recommendation, a resume of their involvement in and out of school, and possibly do an admission interview with a staff member. These are all ways to personalize your application, and help us have a more complete picture of you as a student." said Mark Nothum, Senior Admission Counselor at SLU.
Although many schools are test-optional, there are benefits to taking a test and submitting a score.
"While some colleges are test-optional for both admissions and scholarships, other colleges and scholarship agencies are still utilizing test scores for scholarship purposes. Also if your GPA is lower but your test score is higher, then having a test score is to your benefit. The positive for the Class of 2021 is taking the ACT cannot hurt you this year but can help you. If your ACT is low, then you can opt not to submit the score to your potential universities." said Elizabeth Neighbors, College and Career Counselor at Mehlville.
SLU has launched a 3-year pilot program where they won't be requiring scores for the next few years and many other schools have been test-optional for years now. It is clear that this change in admission requirements has made applications easier on the class of 2021 amidst the pandemic.
Leave a Comment
About the Contributor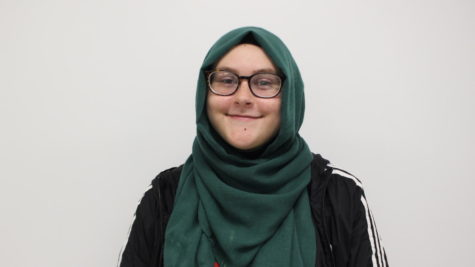 Samra Selimovic, Opinion Editor
Samra Selimovic is starting her second year as a junior in journalism. She is interested in reporting her opinions on current events and writing features...