A Look at Nurse Kathy
Whether it's for a headache, getting hit by a dodgeball or just having a stressful time, the school nurses are always there to help out in any way possible. Nurses offer their space to students to make sure they get the best care they can while at school.
Kathy Eisele is one of the nurses here at Mehlville. She isn't new to the nursing field. Eisele got her nursing degree from Saint Louis University and worked as a RN in the postpartum department at St. Mary's hospital.
"I was actually a sub teacher in the district when one of the middle school secretaries asked if I ever considered being a sub for the nurses in the district.  I did not even know the job existed and jumped at the chance to put my skills to work again, especially in a school environment," said Eisele.
For Eisele, the best part of working at Mehlville is being able to help the students and staff. The worst part is not having a way to help out a student in need, as well as the feeling of being taken advantage of.
While working at Mehlville, Eisele has always looked for ways to improve the care of the students in the building. She helped create a policy that allows the nurses to administer certain over-the-counter medications at school. She also mentors her fellow nurses in navigating the computer system.
As for her life outside of school, Eisele has a few different hobbies.
"My current obsession is Scandinavian gnomes and I taught myself how to make them.  I love to take hikes/walks, love to spend time with my family and I also love to read," said Eisele.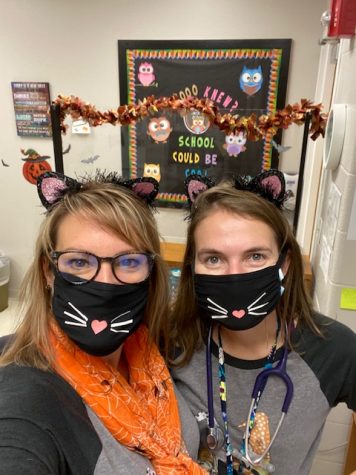 Something unique about Eisele is that she is the youngest of seven children and her mother is the oldest of 12. She has an aunt and uncle the same age as her brother and sister.
Eisele describes herself as generous because she is always ready to give herself to help someone out, even if it is more than expected. She is inspired by kind, caring, selfless and intelligent people.
Leave a Comment
About the Contributor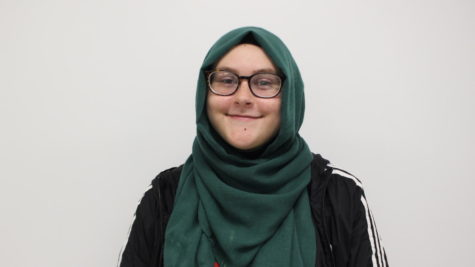 Samra Selimovic, Opinion Editor
Samra Selimovic is starting her second year as a junior in journalism. She is interested in reporting her opinions on current events and writing features...