Mehlville School District Budget Impact
The Mehlville Board of Education gave an approved budget for the 2020-2021 school year (FY21) at its June 25 meeting. 
The approved budget is $124.8 million with an operating loss that has been projected at $4.5 million. The revenue turned out to be less than expected for the Mehlville School District. 
To put this in perspective, in March the preliminary loss was at $800k.
"There's a lot that's gone on in three months in this world. It's sort of stunning to think of all that's gone on in three months," said Chief Financial Officer Marshall Crutcher during a May 21 virtual meeting.  
Facing the COVID-19 pandemic has slowed down the economy significantly, which has caused a reduction in sales tax, casinos and businesses closing, all of which have affected this year's budget. 
Adding on to the loss were state withholdings by Governor Parson.
¨In early July Governor Parson withheld about $130 million from schools across Missouri.  We were expecting this could happen and had budgeted accordingly.  He had withheld a bit more than that in last year's budget¨ said Superintendent Chris Gaines.
However, there have been no programs or services that have been cut. This is because of proper cash reserves that have been built up by the district.  
¨The reserves allow us to survive until December without borrowing money to pay bills or people,¨ Gaines said.
On an article for the district website, Crutcher said, "Additionally, in FY21, we will finish paying the Certificate of Participation debt. By paying off this capital loan, about $8.8 million in revenue becomes available in FY22, which could be used to offset future operating losses and/or make facility improvements." 
In a regular year, each school gets funds based on an amount per student. 
"The amount per student varies depending on whether the school is an elementary, middle, or high school.  We also have funding for furniture that is done on a rotational basis," said Gaines.
Gaines also describes the school budget as a budget that is within a budget. Meaning that portions of the funding are only spent on certain things. 
The food service of schools is the only thing that doesn't fit in with the rest of the budget. The state of Missouri tracks the food service like it would a business and that includes profit and loss.
"The overall budget is important," says Gaines, "…cash flow is a critical piece for us given the way our revenue flows."
Leave a Comment
About the Contributor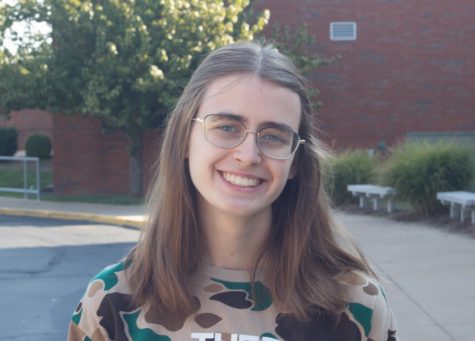 Amna Nukic, Editor-in-Chief
Amna Nukic is a senior. She has been involved with the journalism program since her sophomore year and enjoys writing. Other than writing, her other interests...