Google Meet vs. Zoom
Working from home is something that everyone has had to get used to. From students to employees to business owners, many people familiarized themselves with this ¨new normal¨.
The Coronavirus pandemic has brought attention to the two biggest video conferencing platforms, Google Meets and Zoom.
Google Meet is the platform that most high school students are familiar with, having used it every day since the beginning of the school year. 
Zoom had caught my attention as well, being a popular place for others to invade calls and play practical jokes. This leaves the call confused, humored, or just plain annoyed.
The question is, which one is better?
Both platforms have many similarities shared between them, like screen-sharing, chat options, adjustable layouts, live captioning and more. 
But the differences may be the deal-breakers when it comes to which platform to use.    
Zoom has a lot more bells and whistles when looking at the things that can be done while using it. 
There are many ways to adjust the settings in Zoom, it gives a lot of options in terms of audio and video control. For example, a person can suppress the amount of background noise in their audio as well as touching up your appearance. 
Google Meet is the most function for users who are already connected to a Google account, which allows for the ability to add meet to their calendar for easy access. 
Whereas Google Meet is the opposite, Zoom is more known for its reliability with a high-quality video and little to no interruptions experienced throughout the call. 
A free trial of Google Meet allows up to 60 minutes on a call and 100 participants, much more than Zoom´s 40 minutes with the same number of participants. 
Google Meet is the more affordable option, only costing $6 a month per user, while Zoom is $14.99 a month per user. 
The students of the Mehlville School District, however, have access to the Google Meet service free through the school. This is probably due to the privacy policy of each service.
Zoom uses transport encryption instead of the marketed end-to-end encryption, as revealed by The Intercept. This means that the company can access conversations that are made on the platform.
Google Meet, however, has the same data privacy policies as every other Google service, so meetings are confidential. 
If you are a student already linked to Google´s other services Meet is the best way to go, but the platform may be too simple for your needs. If you prefer the functionality of Zoom then you could be taking a risk with your privacy. Each platform suits people´s needs differently.
Leave a Comment
About the Contributor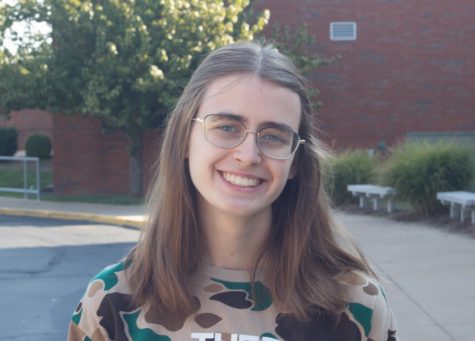 Amna Nukic, Editor-in-Chief
Amna Nukic is a senior. She has been involved with the journalism program since her sophomore year and enjoys writing. Other than writing, her other interests...