Kung Fu Tea Offers a Range of Flavors to University City
With over 250 locations in the United States, Kung Fu Tea is not a Saint Louis-based company but has quickly become a favorite in the area. The restaurant has a modern vibe with dozens of flavors; it is a perfect place to get boba. 
Located in Delmar Loop close to Washington University, Kung Fu Tea attracts many college students. This boba place has a variety of options including vegan, caffeine-free, and gluten-free teas. It is an amazing place to get a drink and while there is no indoor seating due to the pandemic, this location offers outdoor seating to sit and watch the busy life of the Loop. 
Their most popular drink is milk tea which is freshly brewed tea mixed with milk powder. They offer flavors like coconut, winter melon, or their signature kung fu milk tea. 
The next type of tea is what they call "punch." These teas and lemonades are paired with real fruit flavors. I tried the Strawberry Lemon Green Tea with boba and thought it tasted very fresh and flavorful. They also have others like Mango Green Tea or Rosehip Lemonade. 
Along with classic teas, they also offer blended drinks called "slush." Their best selling is the Oreo Slush and Taro Slush. Kung Fu also offers tea with frothed milk and cream cheese on top. 
My experience was so good that I actually went back a few weeks later for another drink. The employees are very polite and with the concern of the pandemic, they all wear gloves and masks. 
The store is clean and no indoor-seating is allowed. Each time I went, the store is bustling with college students. One thing that did bother me was there is a $10 limit on credit card purchases so I was lucky I had cash on me because the drinks range from $4-$5. 
Overall my experience with Kung Fu Tea was a good one and I always find myself coming back and craving the tea. It is a great place to go and try boba for the first time because of the diverse flavor options. 
Rating: 4 out of 5 stars
About the Writer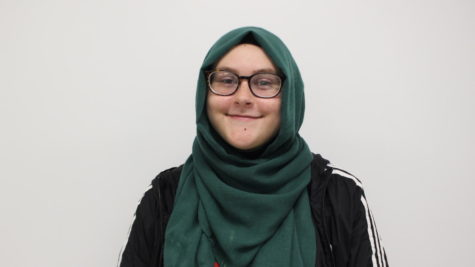 Samra Selimovic, Opinion Editor
Samra Selimovic is starting her second year as a junior in journalism. She is interested in reporting her opinions on current events and writing features...