District to Vote on Prop S
On the April 6 ballot, a bond issue measure will be voted on. Called Proposition S, it would be used to fund measures to improve the safety, security and accessibility of the Mehlville School District.
An article on the Mehlville School District website lists multiple projects that would be funded in every school if Prop S passes, for example, security entrances, accessibility for people with disabilities, and more.
¨If Prop S passes there will be projects in all 18 schools in the District. The District is developing a multi-year implementation plan for all projects¨ said Jason Landherr, principal at MHS.
In terms of Mehlville High School, the funding would go towards a security entrance (an interior and exterior door), accessibility to the band room for people with disabilities, new restrooms at the stadium, improved parking lot walkways, added handicapped parking, baseball and softball field safety upgrades, and heating, ventilation and air conditioning replacement.
To get a more clear picture, there is a conceptual rendering of the improvements that could be made throughout Mehlville High School.
The funds needed to complete this project could seem to be daunting, but Prop S would not raise the tax rate. 
This can be done because the Mehlville School District will soon pay off their Certificate of Participation (COP) debt. A COP is a type of loan for student facilities. In short, 45 cents will be free for the operating budget of the district. Prop S would take 12 cents from the operating tax rate into the debt services budget to pay interest and principal on a $35 million bond.
To pass, the vote would need a four-seventh majority (57.14 percent) in the election.
Leave a Comment
About the Contributor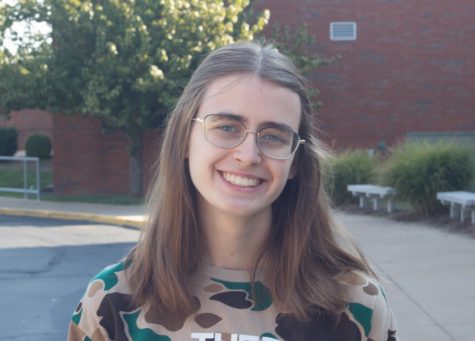 Amna Nukic, Editor-in-Chief
Amna Nukic is a senior. She has been involved with the journalism program since her sophomore year and enjoys writing. Other than writing, her other interests...