Juneteenth Named Official Holiday for St. Louis County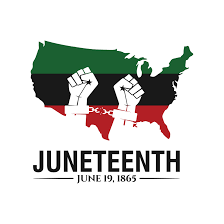 St. Louis County officials have decided that Juneteenth will serve as an official county holiday. 
Civil Service Commission in St. Louis County voted on Feb. 18 declaring that June 19 will be added to the county's holiday calendar. 
Juneteenth is one of the oldest celebrations commemorating the end of slavery in the United States. The holiday dates back to Texas on June 19, 1865, where over 250,000 enslaved African Americans were officially freed from being slaves. This was even after President Abraham Lincoln's Emancipation Proclamation just two years prior. 
Historians say this is a perfect opportunity for the St. Louis community to continue fighting for justice and continue learning more about the history of African Americans and slavery. 
Gerald Early, a professor of African American Studies at Washington University says, "I would hope that people would look at it now, think about slavery, but also think about Black people renewing their hope and wanting to have America live up to its promises and finally that Black people would get the full citizenship that they should have got on the day they learned that they were free." 
Student Jalen Fuller at MHS provides his thoughts and opinions on the holiday. 
"Being able to have this holiday makes me feel recognized. I feel like I can express myself more than I'm already able to, and I think it'll help me feel more appreciated in my community," says Jalen.
Jalen is involved in the Breaking Barriers club at MHS. The club focuses on bringing awareness to different backgrounds and coming together as a community to gain a mutual understanding of others and how everyone's diversity may affect or impact their lives. 
The Black Student Union club at MHS serves a similar purpose. 
English teacher Regina Gleason helps run the BSU club at MHS. The BSU club focuses on providing students here at MHS a safe space and awareness of the Black American culture. 
"I would like to see more inclusion. At this point, a holiday is just recognition. Acknowledgment is the first step. Real change won't happen until people start voting for change. Hopefully, this is a good beginning," said Gleason.
Leave a Comment