Mehlville School District Alumni Hall of Fame Inductees Chosen for the 2021 year
The Executive Director of the Women's Soccer League Players Association. A political scientist, author and national security strategist. A professional hockey player for the National Hockey League. A chemical engineer, physician and author. A teacher and coach.
The careers listed provide a description of each of the Mehlville School District Alumni Hall of Fame inductees for the year 2021.
The Mehlville School District's Alumni Hall of Fame gives recognition to certain graduates of Mehlville and Oakville High School. Each person chosen has made a unique impact either locally or on a nationwide scale.
An article on the Mehlville School District website states, "Inductees will serve as role models for current and future generations of students who aspire to be productive citizens and demonstrate traits that align to the Mehlville School District Portrait of a Graduate Traits."
These inductees are Meghann Burke (MHS '99), Dr. Matthew Kroenig (OHS '96), Patrick Maroon (OHS '07), Dr. Aletha W. Tippett (MHS '69) and Ernie Perrica (MHS '88) respectively. 
Burke has had a prolific career as a goalkeeper for the women's soccer leagues in the U.S. and Europe. Afterward, Burke transitioned to a career as a criminal defense and civil rights attorney.
Beginning as a military analyst for the CIA, Kroenig's career includes work for the White House, Pentagon, Congress and more. He now frequently commentates on news shows, is a professor at Georgetown University, and author of an award-winning book.
Playing for the St. Louis Blues, Maroon was a part of helping the team to their first Stanley cup win. He won two more Stanley Cups for the Tampa Bay Lightning and became the fourth American player to win three consecutive championships.
Other than his sports career, Maroon often gives back to the community in St. Louis by supporting organizations for children's health and first responders.
Tippett began her career as a chemical engineer for Procter & Gamble. She left her work to care for her two children as well as 12 foster children. She began medical school at 42 and became a well-known expert in wound care. Tippett went on to author a book about her experience with treating severe wounds and amputations.
Perrica has made an impact on the population of Mehlville, creating an inviting space and acting as an example through his teaching and coaching career.
Jessica Pupillo, director of communications for the Mehlville School District, describes the process for choosing the alumni, "There is a selection committee that includes representatives from both high schools, the Board of Education, several district directors, and alumni. Nominations are open year round. The committee reviews nominations in August for the next class." 
The inductees will be honored at a ceremony held on Oct. 8, 2021, along with the inductees from 2020 whose induction ceremony was pushed back due to COVID-19.
Leave a Comment
About the Contributor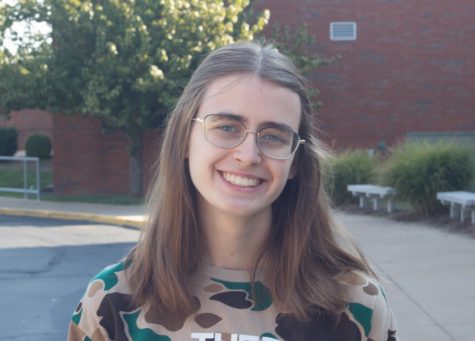 Amna Nukic, Editor-in-Chief
Amna Nukic is a senior. She has been involved with the journalism program since her sophomore year and enjoys writing. Other than writing, her other interests...