Donations Aid Local Afghan Refugees
Afghan Refugees need our help. Currently, Afghan refugees have been coming to Saint Louis to seek refuge from Afghanistan, which has been taken over by the Taliban. There isn't an exact number of how many refugees have relocated, but despite that, they will be in need of many donations.
The International Institute of St. Louis is collecting donations for Afghan refugees, but not just the ones who moved here. On their website, there are options to donate to organizations working in Afghanistan and surrounding areas. Those who want to, have an option to donate to frontline local organizations.
Most Afghan refugees came with very few belongings, most of them being clothes or small sentimental objects. Some people don't have cars, furniture, cleaning products, or personal items. This is where St. Louisans play a part in donating. A St. Louis Post Dispatch article "Very Nice to Be Here" provided a list of most needed items for donation.
Kitchen Items (Must be clean): cereal bowls, rice cookers, teapots, can openers, cooking utensils, microwaves;
Cleaning Products Laundry detergent, brooms and dustpans, mops and buckets, kitchen and bathroom trash cans, working vacuums
Personal Items: New and unopened toothpaste and toothbrushes, soap, shampoo, combs, new socks and underwear, diapers
General Use Items: box fans, space heaters, working alarm clocks, umbrellas, 2021 calenders, new school supplies, flashlights, irons
Linens (must be unstained): blankets, sheet sets, new pillows, bath towels
Furniture: small living room chairs, cribs, bassinets, strollers, car seats that are clean, unexpired, and haven't been in a car accident.
Leave a Comment
About the Contributor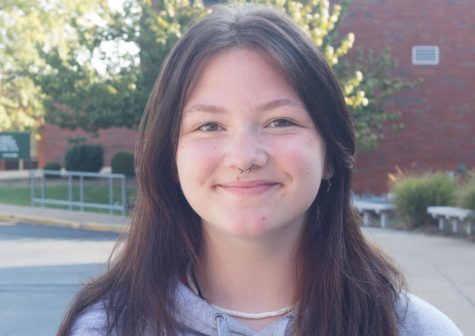 Savauna Stoehr, Reporter
Savauna Stoehr is a sophomore. She enjoys reading, being with her friends and listening to music. She is in drama club and likes to help with costumes.