A Look Back at the Powder Puff Football Game
Powderpuff was a success.
The coaches held the first practice on girls on Sept. 9. Then the senior girls took on the junior girls in a game of flag football coached by some of the varsity football players.
Senior Taylor Kordik she was looking forward to a fun time.
 "Since last year we had Covid we didn't get the opportunity to have powderpuff, but now it's our senior year and it was nice to actually be together and have fun. I wanted to send a message of unity because as a senior class I want to show that we get along and that we are really bonding," said Kordik.
Powderpuff Football Coach Darren Green, was very confident in what he wanted the outcome to be, which was seniors winning the game. 
"As a whole, we just want to make sure the girls are out there having fun and that a message being sent is that football isn't just a male sport. This is to show that anybody can play it –  it's all about teamwork and knowing your role and that doesn't require you to be a man, it just requires you to work hard," said Green.
Seniors beat the Juniors with the final score of 20-6. MVP Peyton Beczkala scored a 95-yard fumble recovery to finish the game. 
Leave a Comment
About the Contributor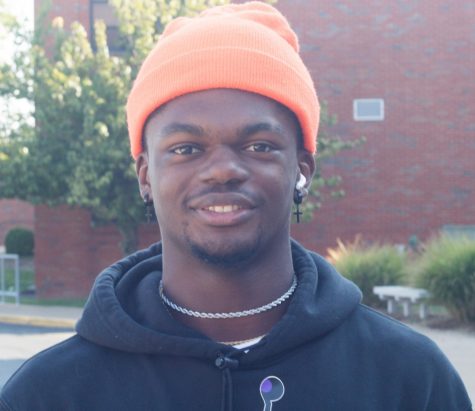 Enrique Dubose, Reporter
Enrique is a senior. He has played basketball since freshman year and football since junior year. He lives in Mehlville and has a goal to finish the football...