New Advisor is in Place in Student Council
With Ernie and Jane Perrica's retirement last year, Student Council lost two veteran teachers and two successful Student Council advisors.
There are new advisors in place of the old, and many people are wondering, how are these new advisors faring in their new positions and how is the council doing as a whole.
English teacher Kerrie Kern and library media specialist Dan Wright are the new advisors for the club this 2021-22 school year. Kern had previously served as an advisor years ago before the Perricas fully took over as advisors.
As for Wright, most Student Council members have seen him helping around last year on Google Meets, through emails and the Google Classroom. Some were confused by the sudden new "advisor," but members quickly accepted him into the council. 
Wright spoke about helping Jane Perrica last school year.
 "I had done Stuco at Rockwood Summit for 11 years, so I knew how to do Stuco things. However, I definitely didn't know how to do Stuco things here. It was incredibly helpful to have had the chance to work with them to get a better sense of the traditions and expectations of this building," said Wright.
In light of the pandemic, there have been many changes made to different clubs, and Student Council is finally starting to get a sense of normalcy this school year.
Wright spoke of some of the challenges they've faced. 
"This year, we are trying to restart the council as a real, in-person experience. There are basically two classes of students who do not know what a "normal" year looks like. Together (both advisors and students), we need to figure out what Student Council is going to look like moving forward and create a new normal," said Wright.
So far, the two advisors have been successful in reaching their goals, with the Spongebob Welcome Back theme decorations the first week, which were called a success by many.
Leave a Comment
About the Contributors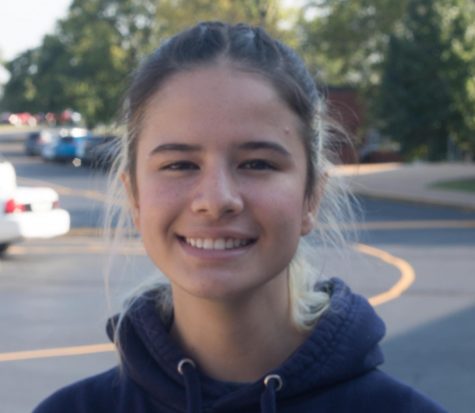 Adriola Islami, Reporter
Adriola Islami is a writer on staff in Mehlville Media. She has taken a liking to telling stories and writing pieces for the past four years. Having played...