Students Go Green with Environmental and Sustainability Club
Our environment is a big part of how our community functions. We have multiple classes that teach about the nature of the environment and how we affect it, but we also have a club for that too. Environmental and Sustainability Club (ESC) is for anyone who wants to learn more about the world around us, and how to help it. 
The club meets every month on the second Wednesday. It's sponsored by Environmental and Sustainability Club Sponsor, Stephen Klobes, and meets in Room 224.  ESC was started in 2019, after Klobes and his wife decided to go zero waste in their own home in 2017. After seeing how it affected his home life, he wanted to start a club at Mehlville. 
ESC plans on discussing with students on how their carbon footprint affects the environment, doing community activities, and clean-up events monthly or every few weeks. The first meeting of this year was September 8th, where they discussed environmental interests and plans for this school year. 
One of this year's plans is to make an outdoor classroom.
 "We have materials, I'm just waiting on final approval and then we are hoping to build one out by where the dumpsters are, near the pool," Klobes said in an interview. 
Other plans for this year so far include a clothing swap in December, a garden full of Missouri native plants, seed starters, and DIY deodorant. 
Saint Louis has already started to crack down on the average carbon footprint, achieving it's 2008 goal of having greenhouse gas emissions 25% below 2005 gas emissions by 2020. Having the younger generation also learn how to lower the percentage of greenhouse gases being released into the air can help the future generously. 
 For more information contact Stephen Klobes at [email protected], or join the Google Classroom with the code ryssul6. To see more clubs, visit the Mehlville High School website's Activities Page. 
Leave a Comment
About the Contributor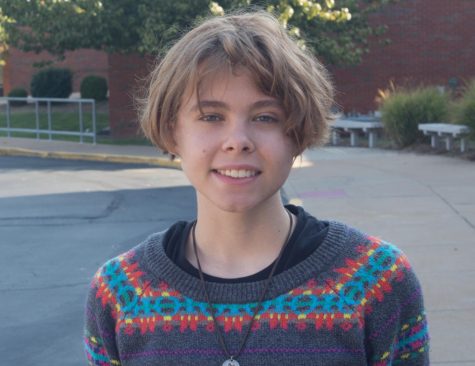 Mya Williams, News Editor
Mya Williams is a senior at MHS, and is one of the reporters for Mehlville Media. Her hobbies are reading and hiking and being a part of theater productions....