New Club Achieves Popularity Fast
Looking for something to do while watching TV or picking up a new hobby? Well, there's a club that has made a huge impact after only a couple weeks in the school year.
Knitting Club is a new club, and with only a couple meetings, it has gained a lot of popularity with large numbers of upperclassmen in attendance and posting on social media about the meetings. 
Erin Rekosh, science teacher and Knitting Club Sponsor spoke about the origins of the club. 
"There were two students that asked the art teachers about starting one, and they were really interested in fiber arts, and the art teacher pulled me in because they knew I was a really good knitter and I'm a very avid knitter so it was pretty much student driven," said Rekosh.
So far the club has been a success, with upwards of at least 60-70 people involved. Now, with such a good attendance rate, it really begs the question, what is the purpose of this club besides just learning a new hobby?
Emma Teson, Visual Arts Teacher and Knitting Club Sponsor had some information on how they planned to pay it forward. 
"We have done a number of research to find a number of organizations that support different causes so we have anti-bullying, animal shelters, NICU babies in hospitals and all these organizations that need soft blankets, hats gloves, etc. The goal is that once the students get comfortable with knitting we can give back to the community," said Teson.
The club and its sponsors are teaching and learning about different stitches and there has been positive feedback. Members have also said they enjoy a club where students can just de-stress after the school day and socialize with peers.
Knitting club is open to all students.  Meetings are every Friday at 2:15 p.m. in room 343.
View Comments (1)
About the Contributor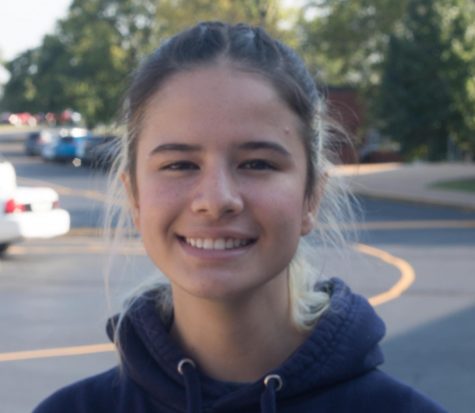 Adriola Islami, Reporter
Adriola Islami is a writer on staff in Mehlville Media. She has taken a liking to telling stories and writing pieces for the past four years. Having played...