Bleach Rocks St. Louis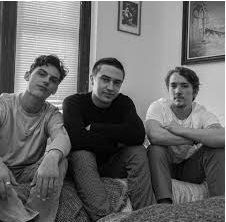 There's a new band on the rise, and St. Louis can't get enough of them. Jackson Steevens, Kaleb Mylenbusch and Lance Johnson are the makeup of rock and roll trio, Bleach. Their influences span from songwriters like Johnny Cash and Bob Marley to rockers such as The Foo Fighters and The Killers. Appropriately, they're known for their lively stage presence and wicked song writing. 
I first heard their music at Francis Park's annual "Grub and Groove" just this year. Being as the band was fully constructed in 2016, I was a bit late to the party, but I showed up nonetheless.
Everyone sat in lawn chairs and enjoyed the music of the festival. The second to last band had finished a jazz soul set, and my friends decided we should grab some food before the last band started. An evening filled with dancing and laughing turned to night, and the fun was just beginning. 
On my trek up to the food stands, I caught a quick glimpse of Bleach, and I was quick to judge to say the least. Their young appearances led me to believe their music was going to be reminiscent of shoegaze underground rockers. Oh was I wrong.
I was at the top of a hill far from the stage when I heard it. The scream of the guitar struck me, and I was immediately captivated. Constantly needing to snap myself out of the trance to move up in the line. Lance's vocals were rough and raspy but simultaneously smooth and sweet just like his bass work. The music reached everyone. Folks in the back gawked with necks outstretched and mouths agape while those in the front cheered and hollered with flailing arms. Teenagers rushed to the front of the stage to bask in the awesomeness that is Bleach while the older audience listened from their chairs.
Upon making it back to my seat, my eyes stayed glued to the stage. Jackson's guitar was just as much a voice as Lance was. A choir of cries and wails from the strings kept me mesmerized. He knew exactly what to play at all times. 
It wasn't until we got closer that I could truly appreciate the percussive work. The pounding in my chest is what I live for at concerts, and Kaleb provided a strong heartbeat for the crowd to feed on. Before I knew it, my arms were in the air, and I was jumping with the crowd.
If you ask me, the best way to judge a band is in the way they control a room. That night, the entirety of Francis Park was at the mercy of Bleach. 
View Comments (3)
About the Contributor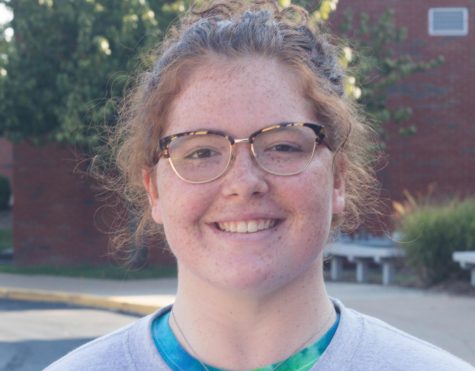 Grace Potter, Producer & Webmaster
Grace Potter is a senior who wishes to pursue music journalism as a career. She can be seen leading the alto saxophone section in the marching band, or...