The Purrfect Place to Relax
Bored of going to the same three fast food joints in your area? Looking for a place of comfort and relaxation? Well, I've got just the place for you. Mauhaus Cat Cafe.
Wondering what a cat cafe is? Simply put, it's in the name. It is a combination of cats, coffee, and a relaxing cafe environment. This cafe is perfect for relaxing, de-stressing, and petting cats. The cafe is home to 18 cats, 16 of which are adoptable and the other two being residents of the building. 
Located in Maplewood, Mo., this cafe is small, cozy and very open with large windows. Also, there are wooden fixtures built into the walls where the cats can lay, run around, and play on. There is a lot of space for visitors to get comfy, and toys visitors can use to play with cats.
I took a trip to Mauhaus a couple of weeks ago with some friends, and we had a very good time. I booked reservations for the 4 of us, and we stayed for about an hour.
Reservations are not required, but it is recommended to save time waiting in a line. Once we entered the building, there was a separate closed off entrance where there was assurance that none of the cats would run out and get lost. We were checked in very quickly and ordered our coffees. Afterwards, one of the employees let us into the section of the cafe where the tables, couches and cats were located. 
Our coffees were delivered to us, and we were given the opportunity to give small pieces of dried food to the cats. We also played with them and got to pet them as well. It was a very fun and relaxing experience. I thoroughly enjoyed every part of it. The employees were very kind, and although some of the cats were a bit grouchy, they were fun as well.
The coffee was delicious, the decor was beautiful, and company was amazing. It was clear that the employees take very good care of these cats. I highly recommend making a visit to Mauhaus Cafe sometime in the future!
View Comments (1)
About the Contributor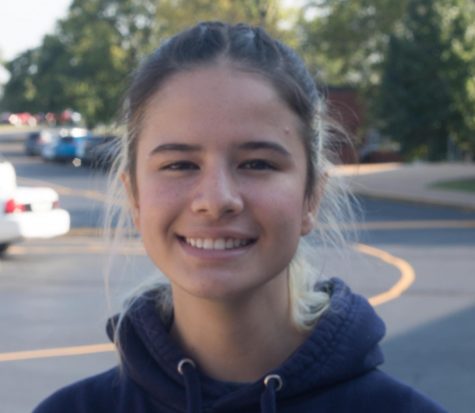 Adriola Islami, Reporter
Adriola Islami is a writer on staff in Mehlville Media. She has taken a liking to telling stories and writing pieces for the past four years. Having played...