Students Can Now Join National Art Honor Society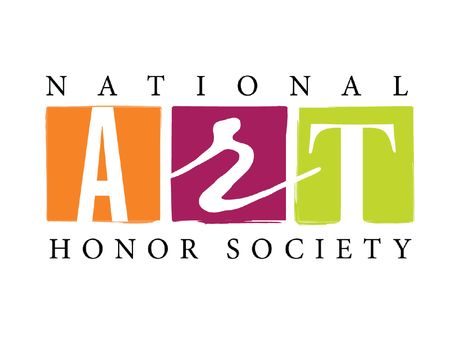 Our school has an adequate art community within its walls. From Art Club to art classes, to the walls of the halls. With so many art students among us, there is a way to help them expand their horizons and get the recognition they deserve, through the National Art Honors Society.
Mehlville boasts a robust art program. Ariane Vagen, art teacher and one of the sponsors of NAHS, agreed. "We have an awesome art program here. We have five art teachers, we have seventeen art programs that we offer, and we have an amazing group of student artists," said Vagen.
The society itself was created in 1978, by the National Art Education Association. It has a mission, and that mission is to help provide recognition and opportunities to the students in schools who have displayed ability in visual arts and to support their teachers. There are over 58,000 students already enrolled in this program, and that will be added to because Mehlville just got it's chapter for the society.
Just like any other honors society there are some requisites. Students must have a grade point average of 2.5 or higher in all classes, and have taken at least one semester art class. Any art classes taken in high school must have had a B or higher to enter into NAHS. Students can join in any of the grade levels of high school.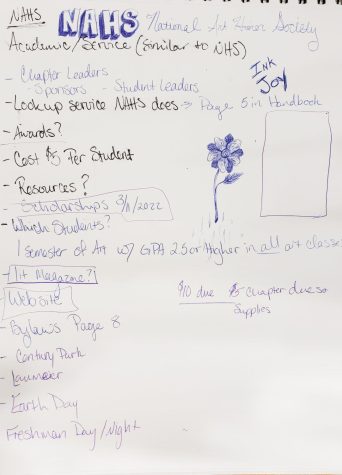 Some ideas for the MHS chapter are making a website to display certain information and members' artwork and a literature magazine mixing student literature with student artwork. Vagen explained it more in depth.
"We kind of talked about getting a website going, having some meetups where we go to different parks, and we want to do something possibly for Earth day with MOSAIC. We've also talked about possibly starting a lit magazine where, you know it could be poetry, along with the artwork in that magazine, " said Vagen.
In NAHS, students will have to follow some guidelines to succeed and thrive.
"We really wanted to expand the opportunities for our students at Mehlville. We have a very talented group of students and we think it is very important to give them all the access to the resources that are available through NAHS," Emma Teson said. She is also one of the sponsors for NAHS.
When you join, you'll get a chance to receive: 
Scholarships 

National Awards 

National Art Exhibits 

Publication of Artwork in NAEA News 

Leadership Opportunities 

Service Opportunities 

NAHS Digital Badge 

NAHS Insignia and Resources

Student Member Certificate and Card 
Guidelines might include being active within the society, such as going to meetings and fulfilling what needs to be done when there, turning in the fee that comes with becoming a member to get supplies to do activities, and doing fundraisers around the community. If a student wants to graduate with NAHS honors, they will need to earn the right to, they cannot just claim they have the honors because they got inaugurated into the society in the first place. Fundraisers are a must in NAHS due to the guidelines. This means if you need volunteer hours for your resume then this will be an absolute plus. The Mehlville chapter could possibly host or create a fundraiser that are art lessons for people who want to sign up, or create a fundraiser such as selling crafts for a holiday.
Although these seem strict, the members will get a lot of say in what the chapter is doing. Leadership positions will also open up within the chapter for the most dedicated students. Together you will figure out how to organize the chapter, interests, and develop every year into something better and better.
Sponsors and Art teachers in MHS also receive certain rewards for working in NAHS. Teson said that teachers also get benefits.
"As well as for Mrs. Vagen and myself, there are a lot of opportunities for us to collaborate with other teachers and really develop our own understanding of what it means to be a successful art teacher. It really brings a lot to the table for the students and for ourselves. " stated Teson.
Some of these are opportunities are: 
National Art Education Association Membership 

National Awards

NAHS Community on NAEA Collaborate (the online sponsor network)  

Publication of Chapter Report in NAHS News 

Recognition in school and community 

NAHS Insignia and Resources

Induction Ceremony Template 

NAHS Sponsor Digital Badge 
There will be more information about inauguration soon, as well as sign ups and where to go for it. During inauguration, every new NAHS member will receive a certificate with their name on it and the date, marking a new milestone for the student and a bright future for the artist.
If you would like more information, you can contact either Ariane Vagen at [email protected] or Emma Teson at [email protected]
Leave a Comment
About the Contributor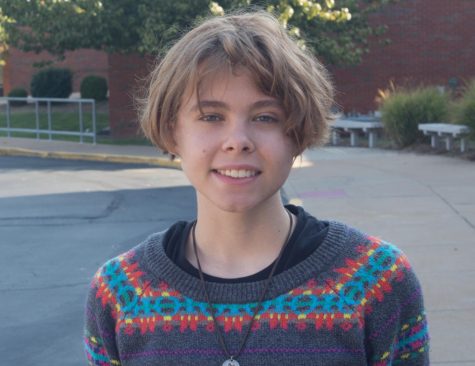 Mya Williams, News Editor
Mya Williams is a senior at MHS, and is one of the reporters for Mehlville Media. Her hobbies are reading and hiking and being a part of theater productions....