Library Censorship Affects Schools in Missouri
The Wentzville School Board previously voted 4-3 for removing the Toni Morrison novel, "The Bluest Eye", from their high school libraries. After backlash and even a lawsuit, the board reversed this decision.
The book was argued to have content not suitable for high schoolers because it touches on topics that are graphic and sexually explicit.
Censorship like this is not very common in the St. Louis area, however, more recently some schools have had opposition to certain books. Both Lindbergh and Rockwood have dismissed challenges to books that some consider "controversial".
In the recent local election, candidates Scott Huegerich and Sarah Grace Wright were elected to the Mehlville School District's Board of Education.
Both members of the board do not support book banning but have different ideas regarding the process and the ability to check these types of books.
"I do not think the Mehlville School District should ban any of the books we have in our libraries now. However, I think we could consider requiring parental consent for books that contain vulgarity. This consent approach would be similar to the approach the district uses for students to watch certain types of movies in class," said Huegerich.
Wright believes that if a parent has a problem with a book, they have the right to challenge it for review, however, she puts her faith in librarians,
"I believe that the librarians in charge of the books in the library are the best resource as to what is age appropriate literature in every school, so I defer to them… I believe that every student should be represented in every textbook. Reading about diverse cultures brings our community closer, not divided as some may suggest. I trust our educators to make the best decisions for our students," said Wright.
She also acknowledged the importance of aiding students who can be potentially triggered by certain subject matters. 
"There are very minor cases where a book's content can be triggering to a student due to trauma, so I think any student who is dealing with trauma should have an advocate that can help determine appropriateness and is trauma informed," said Wright.
Although one decision was reversed, several other books in the district are still banned, including "All Boys Aren't Blue" by George M. Johnson, "Heavy: An American Memoir" by Kiese Laymon, "Lawn Boy" by Jonathan Evison Gabi and "A Girl in Pieces" by Isabel Quintero, among others.
Often, as is the case with the books banned in the Wentzville School District, banned books include themes surrounding race, gender and sexuality.
"The Bluest Eye", for example, focuses on the story of a young African-American girl and how her self-image and self-worth are influenced by colorism and racism. The title is in reference to how she desires blue eyes because she equates them with beauty, i.e. whiteness. 
The lawsuit against the district was filed by the American Civil Liberties Union of Missouri (ACLU) acting as a representative for the students, arguing the first amendment right "to talk and learn about race and gender in schools."
"School boards cannot ban books because the books and their characters illustrate viewpoints different of those of school board; especially when they target books presenting the viewpoints of racial and sexual minorities, as they have done in Wentzville," said Anthony Rothert, Director of Integrated Advocacy of ACLU of Missouri, for an article on the ACLU of Missouri Website.  
Leave a Comment
About the Contributors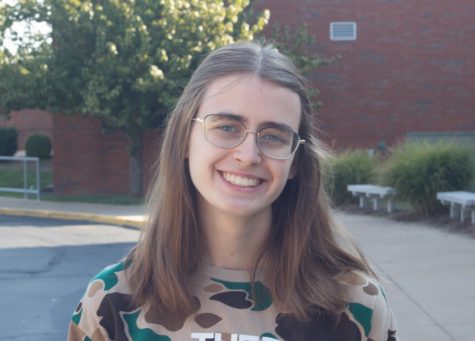 Amna Nukic, Editor-in-Chief
Amna Nukic is a senior. She has been involved with the journalism program since her sophomore year and enjoys writing. Other than writing, her other interests...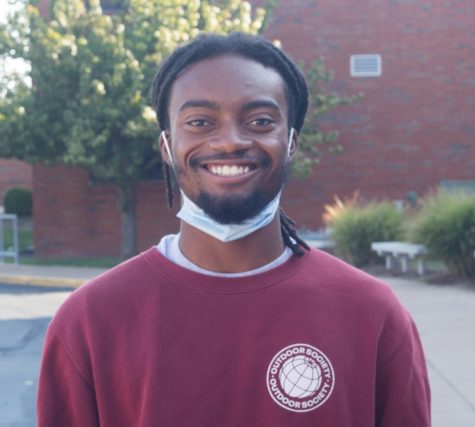 Darren Green, Reporter
Darren Green is a senior. He's both a track and football athlete and has been for all four years. He's also a journalism student who's very passionate...