The Future of History is in Your Hands
The future of local history depends on our generation and the many that will come after it. Members of the Arnold Historical Society and others like it have gone to great lengths to make sure that regional history is preserved, and never forgotten, but who will they have to pass it on to?
Allen Flamm, whose family has been in the Arnold area since 1836, has played a major role in preserving the rich history of the city next door. Flamm and other members of the Arnold Historical Society have been collecting artifacts, and recording oral history starting in 2005.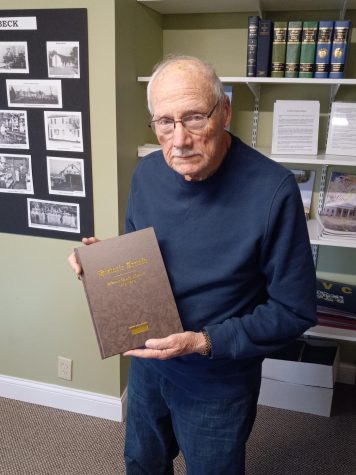 Flamm and the society have filled the rooms of the Arnold History Museum from top to bottom, shelf to shelf with glimpses of the past on every topic from schools of the area, to Arnold military veterans, to Buffalo Bill Cody. 
Despite the massive and impressive collection that they have salvaged, the Arnold Historical Society's number of members is beginning to shrink. Now, more than ever, it is important that this generation of teens and young adults become involved in the Arnold Historical Society, and local organizations like it. Flamm and the society members see that the younger generations can not only bring fresh ideas and draw more attention and patronage to the museum, but also save this history from being forgotten. 
"Well, I think our major goal is to keep going," said Flamm. "Our membership has really dwindled in the past number of years. A number of our members who were with us in the beginning are no longer with us now, because they have passed away. But we haven't been able to draw new members in." 
Spending a Saturday touring the Arnold Historical Museum, and listening to the stories that Flamm and his colleagues have to tell is a deep, and incredibly unique experience. There is such a plethora of information that one cannot help but be drawn back for another visit that will reveal new insights each time. 
Taking action and visiting Arnold Historical Museum, its society, and those like it can keep the powerful knowledge of local history from leaving with the people who have gone above and beyond to preserve it.
Leave a Comment
About the Contributor
Sophia Menard, reporter
Sophia is an aspiring author and psychologist, with too many story ideas to count. Their current focus lies in a co-written series of four books titled...