New snow schedule may be in affect for 1-20-16
John Erik Hoglund, Editor-in-Chief
January 19, 2016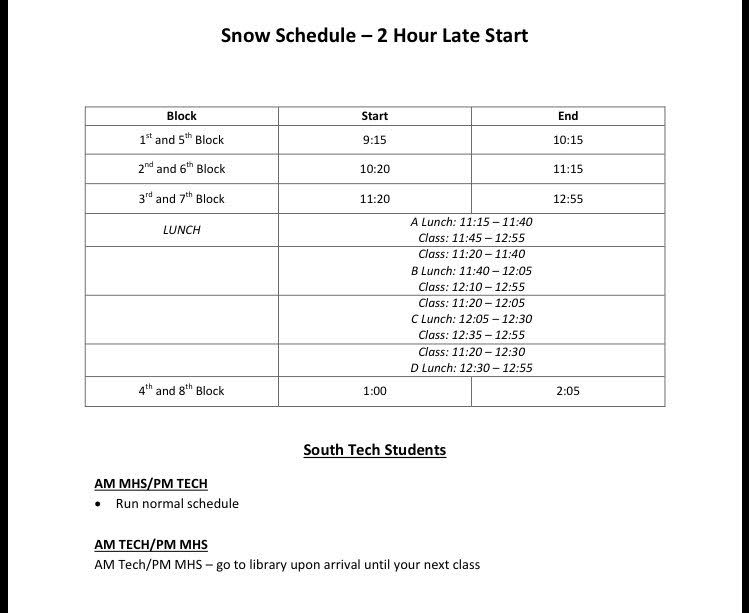 As a thin layer of snow covers the ground and more falls, parents, staff and students sit waiting to hear the news of Wednesday's school day.
If the weather is not bad enough for a full snow day, the new snow schedule above will be in effect for the first time.
For more information on the new schedule see the New Snow Schedule article in the news section. Stay tuned on Twitter, Instagram and Mehlvillemedia.com to hear a quick word on Wednesday's school day.