Teacher Left Heartbroken with Rams Departure
John Erik Hoglund, Editor-in-Chief
January 27, 2016
     Jan. 12 – After a 20-year stay, Stan Kroenke and the Rams have officially relocated to Los Angeles (Inglewood, CA) with a 30-2 vote between NFL owners. The move has left many St. Louis Rams fans furious and disgusted while others simply don't care.
      Teacher an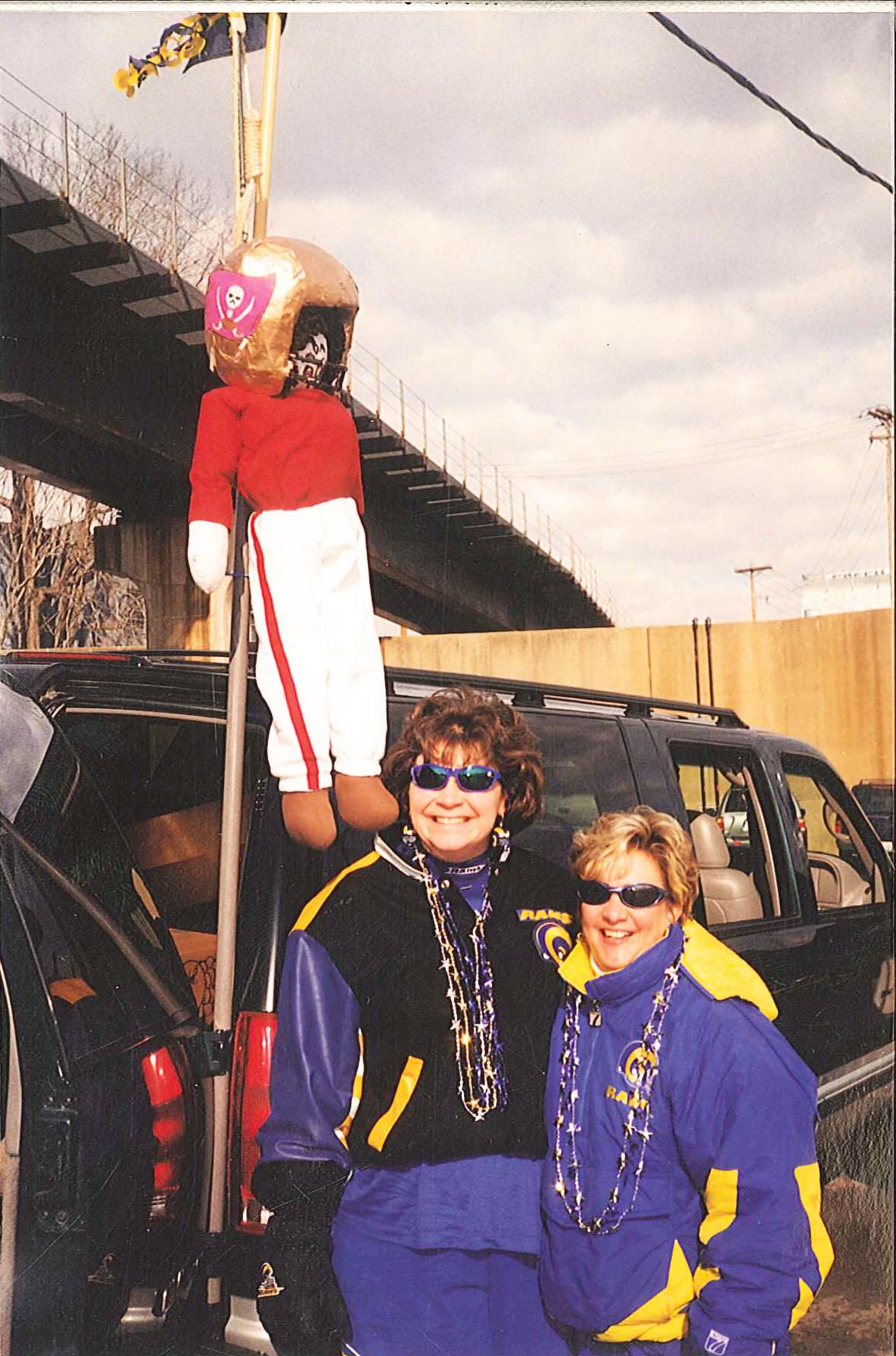 d Chair of the English Department, Mary Eilerman, is among the die-hard fans who cannot express their disappointment enough.
     "I was just numb as I watched the coverage on TV," said Eilerman. "I knew it was coming, but I was still hoping and praying that a miracle would occur. My whole family sat in our darkened family room in a grave state of depression."

     Eilerman, along with many other fans, cannot help but be angry at Rams owner, Stan Kroenke, and the NFL.
    "I would have rather if Kroenke and the NFL would have been honest and said we are leaving for the money- plain and simple. At least I could respect the honesty of the guy wanting to make a buck, but they acted like other factors played a role when they didn't–city can't handle three pro teams, fans not supporting the team, new stadium–even though we were still willing to give that," said Eilerman. "It left a bitter taste in my mouth for the best sport in the world."
     Eilerman's love and dedication for the franchise is high above most as most of her wardrobe and home decor is Rams related.
     "I have so much invested in them monetarily and emotionally," said Eilerman. "My living room is basically a Rams shrine. A life-size cutout of Marshall Faulk greets one upon entering my home."
  Through a tough 1 – 15 season in 2009 and a Super Bowl XXXIV victory in 1999-2000, she's stuck with her team the whole way. Having 20 season tickets for every game of all 20 seasons, Eilerman and her family purchased an RV dedicated to tailgating at every home game.
     "We became
friends with everyone down there; from Robert the parking lot attendant, to the homeless who would come to the RV and watch with us, to Gina the usher in the stadium and
Jim the guy who sat next to us." said Eilerman
     As some fans have traded their dedication to a closer team such as the Kansas City Chiefs, Chicago Bears or the Tennessee Titans, Eilerman refuses to leave the team that left her.

     "I cannot just turn it off like that. I still love my team," said Eilerman. " I know many people think it is stupid or unimportant, but I truly lost something I loved."