Fuller House [Review]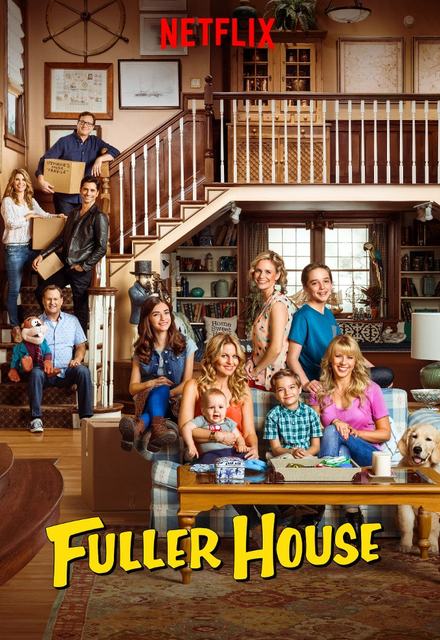 Juliana Dammrich, Photo Editor
April 1, 2016
    Netflix has become a very popular place to release new shows and movies. Full House originally aired on Sept. 23,1987. The show continued on until May 23,1995. With the show being outdated, many of the cast members decided to come together another time to make an updated series.
    On Feb. 26, 2016, the new series Fuller House was released. Fuller House is about Uncle Jesse, Joey, and Danny Tanner who move out and give the house to D.J. Tanner, Danny's oldest daughter who is a widowed mother, to raise her three boys in. As D.J. starts to move in, her sister Stephanie and her best friend Kimmy Gibbler move in to help D.J. raise her children.
On IMDb Fuller House has a rating of 7.5 out of ten. The average age range that is watching is from 16-30. Personally I would rate it an eight out of ten. Many of these people either grew up watching the show or were interested in the new series.
     With some cast members not returning, it made the show a little different. Mary Kate and Ashley Olsen were two that did not return. The show didn't stop when they didn't come back, they just found other ways to make it fun.
    Fuller House is based on 21st century topics and trends, but they also keep the story line moving where Full House left off. A trend that is controversial is plastic surgery. Jodie Sweetin, who plays Stephanie Tanner, had plastic surgery done in her early 30s. Also she is a recovering drug and has been sober for five years.
    In the show, Jodie Sweetin wears form fitting and revealing clothing which makes it more controversial than the original program. Given her past and racy attire, many viewers may question the integrity of the show, particularly for young viewers. Despite this, Fuller House has been renewed for a second season which is currently in production.
Photo Credit:  http://www.sidereel.com/fuller_house