Vehicle Feature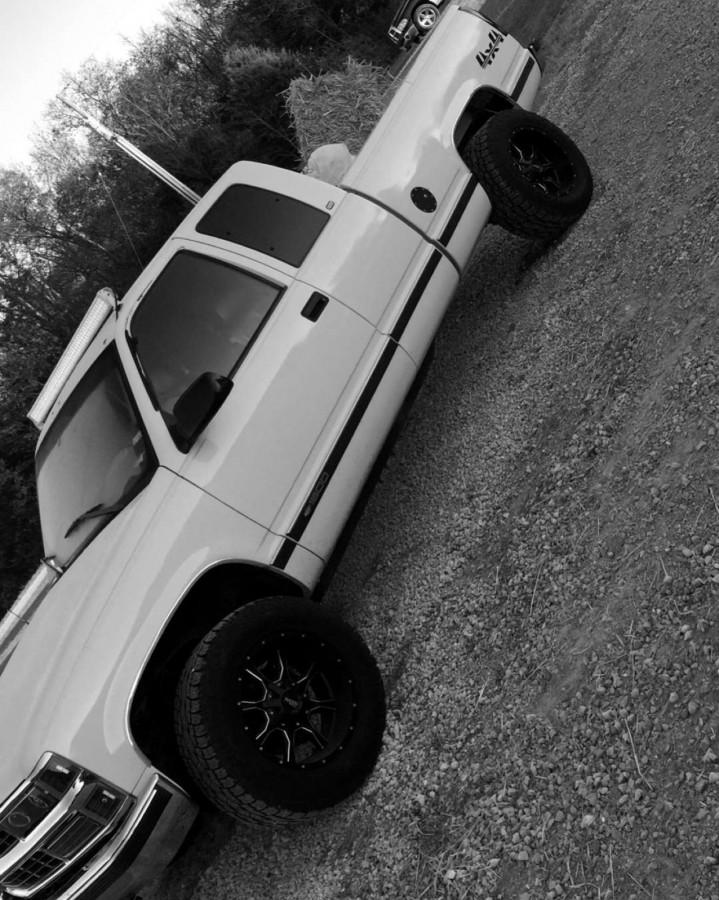 Logan Schuepfer, Sports Editor
April 1, 2016
Pushing 350 pounds of torque and 260 horsepower Logan Blackwoods  8 cylinder truck is one of the nicest looking vehicles at Mehlville.
"It's not very fast but it sounds fast" said Blackwood
Blackwoods truck has many different modifications such as: Moto Metal wheels, Rough Country shocks, Flowmaster exhaust, K&N cold air intake, Brand new headlights, tail lights, new sound system, and light bar.
With this beast on the road you are going see/hear this truck if it's day or night. It might only get 12 miles to the gallon but, if you get stuck in the mud Blackwood will be the first one there to pull you out.